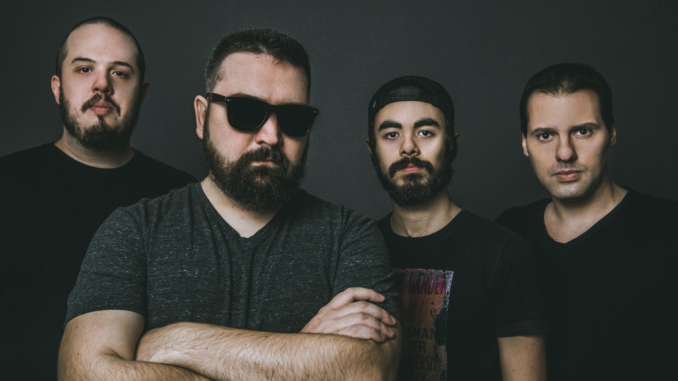 Review Fix chats with Owl Company's Enrico Minelli who discusses the band's upcoming single and album, detailing their creative process and goals for the future.
Review Fix: How did you get involved in music?
Enrico Minelli: I was 13 when I started to learn guitar. At that time I was listening to Alice in Chains and I wanted to understand their riffs to sing along. Until this day they're one of my favorite bands of all time. Knowing a few chords, I found out that maybe I could sing, after that I started my first band.
Review Fix: What makes your brand special?
Minelli: We are not trying to reinvent anything, just to keep it raw like it was back in the days. All you hear now is so over-produced, layers and layers of pure noise. Since the beginning we had this in our minds, to keep it simple, to stay truth to what we do live.
Review Fix: What's your creative process like?
Minelli: Mainly it begins when I'm alone with an acoustic in my hands. Sometimes I have an idea and sometimes just playing random stuff some ideas starts to spark. There's no secret, it's just part of the job. At least it's the way I see it.
Review Fix: What makes you different?
Minelli: I think it's my voice tone. I'm a baritone, something that is rare nowadays.
Review Fix: What's your standout song on the album? How was it written?
Minelli: "Riddles" probably. I had the riff in my head, I was driving to my studio in Sao Paulo when it hit me. Sat down, called Felipe, the guitar player, and we started to jam it. The lyrics are based on stories that my father used to tell me about the second world war, he was born in Italy during that period.
Review Fix: What are your goals for 2017?
Minelli: We want to play. We have a tour planned to the second semester to the east cost. We wanna take our music to the world, to be able to show it wherever we're invited to.
Review Fix: What makes your debut album special?
Minelli: It was 2 years of hard work, composing, choosing the right tracks dedicated to it. We took our time to make something to be proud of. We're having a lot of good feedbacks and that means the world to us. At the same time that the whole process was smooth, we were putting our hearts on it.
Review Fix: How do you want your music to affect people?
Minelli: I believe that music heals, that it can change people. A song has the power to be a closure for some and to open doors to others when you let it touch your soul. I think that everybody has a soundtrack for their own lives and we just want to be a part of it.
Review Fix: What's next?
Minelli: The album is coming on July 14th and the video for "Riddles" it's almost done. We're putting up a tour to US and Europe, soon we'll post the dates.
Review Fix: Anything else you'd like to add?
Minelli: Stay tuned to our social media for some great news.