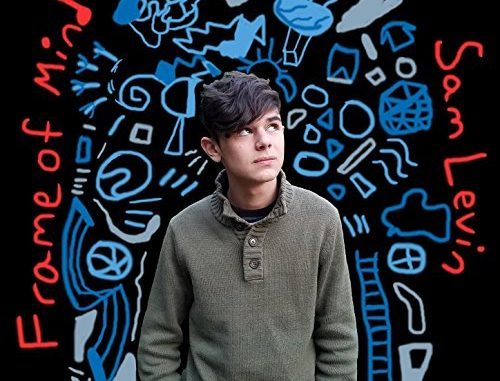 If you've never heard of Sam Levin and you listened to his newest album, "Frame of Mind," you may think he is 30. That is because at 15, Levin has the talent and intuitiveness of an experienced musician. Not only are his songwriting skills on point; Levin also plays the majority of the instruments on his self-released album, and produced it to perfection. At a time where legitimately good music is hard to come by, Levin shows us that it still exists.
The first track on the album is "Everything's Okay," which has a catchy instrumental build up until the vocals begin about a minute in. The song features an interesting experimentation with sound, and Levin's vocals are smooth. The lyrics are surprisingly meaningful as well. The hook has lyrics like, "When I'm with you/I still miss you/I must tell you/that everything's okay."
The second track "Setup," features female vocals and expertly played acoustic guitar. The song is about an untrustworthy girl and again has witty lyrics like, "She told me lies as light as feathers/ She said we could be young and infamous." The hook is catchy and will have you singing along to it. This song is probably the best track on the album.
"Shades of Pale" again portrays Levin's old soul with the song's lyrics and he speeds it up with "Ride" a fun, optimistic, and more hectic tune which features both acoustic and electric guitar, and ends with backup vocals and the sound of clapping, which makes you picture a family singing together, and all you want to do is join in.
Another song that stand out is "I Sure Hope Not (Again)," where Levin thinks about the future and hopes he will always stay true to himself. The song is self-reflective with lyrics like, "When I'm older will I be/ Just like the person that I want to be?/ Will there peace?/Will I be fair?/Will I always be myself?/I sure hope so."
"Telescope" is a sweet duet with lyrics like, "I don't have much anything to do/ but all in all at least I got you." "Metronome" is about how you can't stop time, and the hook includes the lyrics, "The BPM's too fast for me/ You can't slow down a catastrophe."
While you listen to this album, you completely forget that a teenager wrote, produced, and sings this album. It's incredibly insightful and each song is unique while the album still manages to be coherent. If Levin is only 15, there's no telling what he can do at 25. If you like Indie-rock, or even if you don't, this album is worth a listen.