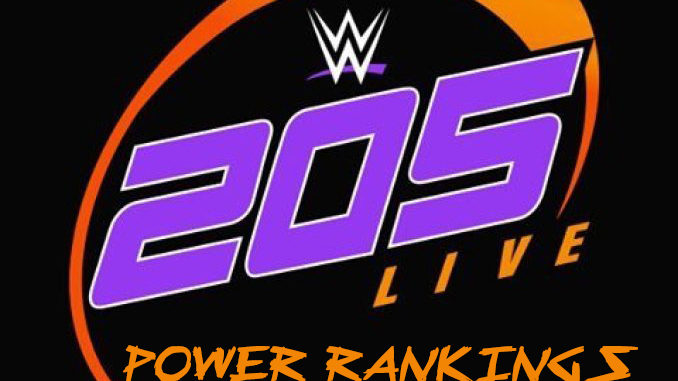 Check out this week's 205 Live Power Rankings to see who's ready for this week's Great Balls of Fire event.
Honorable Mention: TJ Perkins: Is he a face again? It appears so.
5: Brian Kendrick: His current feud with Jack Gallagher is entertaining. That's a lot more than you could say for the majority of the rest of the show.
4: Jack Gallagher: He's a fan favorite, but it hasn't help him get any gold around his waist.
3: Rich Swann: The former Cruiserweight Champion's win over TJP this week on 205 Live could be the sign of bigger things to come.
2: Akira Tozawa: He's got a ton of momentum on his side and so far, his "allegiance" with Titus O'Neil has helped. Could he have what it takes to take down Neville?
1: Neville: He's beaten everyone in the division, but he hasn't faced Akira Tozawa. Can The King of the Cruiserweights defeat the Stamina Monster?