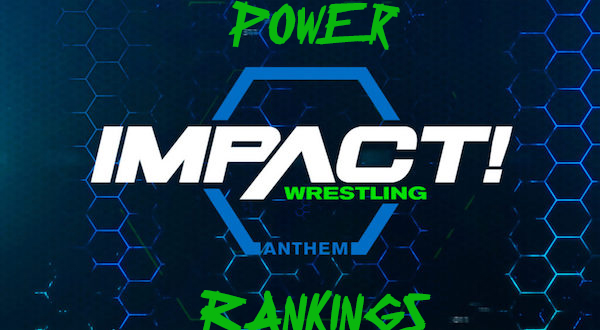 Check out this week's GFW Impact Power Rankings to see who starred in an eventful episode that continues to build the X-Division and develop the heel personas of Ethan Carter III and LAX.
Honorable Mention: Rosemary: She's come a long way from being a cool valet. Make no mistake, she's a star.
5: Sienna: With KM by her side, it's going to be tough for anyone to take her titles from her.
4: Taiji Ishimori: A win over Davey Richards isn't easy. It'll be interesting to see where he goes in the X-Division Cup.
3: Ethan Carter III: Now that he's using the Angel's Wings, Carter is more deadly than ever.
2: Matt Sydal: The fact that he got the last laugh on Bobby Lashley proves he's much more than an X-Division star.
1: Alberto El Patron: LAX continues to beat him down, but with VOW by his side, the tide may have changed.