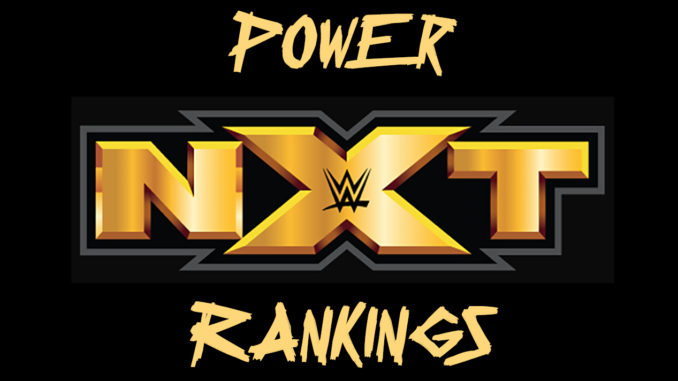 Check out this week's NXT Power Rankings as the WWE Developmental Brand prepares for another NXT Takeover event.
Honorable Mention: Kassius Ohno: After being destroyed by Hideo Itami, where does Ohno go from here?
5: Patrick Clark: He continues to win. Where does he go when he's beaten everyone on the mid-card though?
4: Sanity/The Authors of Pain: On paper, this doesn't look so sexy but the crowd at Full Sail ate it up. It's going to be an awesome angle.
3: Ember Moon: Quickly dispatching former TNA Knockout Lei'D Tapa, Moon continues to prove her explosiveness. Armed with the Eclipse, she's ready for Asuka and the NXT Women's Championship.
2: Hideo Itami: His feud with Kassius Ohno is far from over.
1:Â  Drew MacIntyre: Has the massive scot ever been this motivated? Bobby Roode is in trouble. Big trouble.