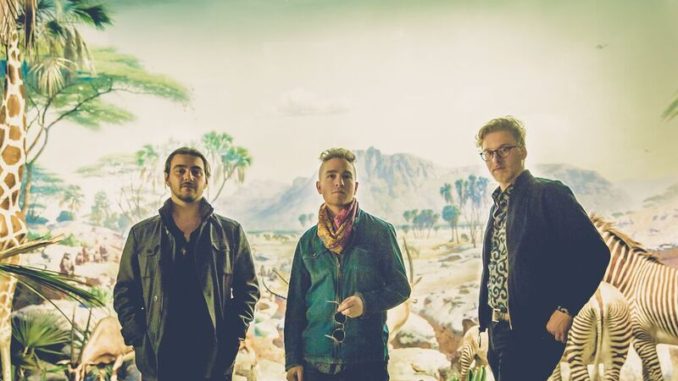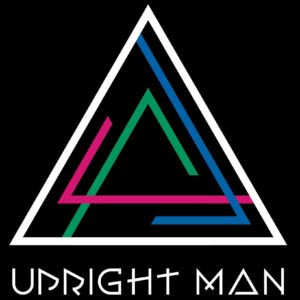 Review Fix chats with Aidan Dolan (guitar/vocals), Nick Katz (bass/vocals) and Max Yassky (drums/percussion/background vocals) who discuss the band's latest single and goals for the future.
About the Band:
New York City-based rock band Upright Man – Aidan Dolan (guitar/vocals), Nick Katz (bass/vocals), Max Yassky (drums/percussion/background vocals) – is set to release their dynamic self-titled debut album on August 18th.
The album's ten tracks were produced by Marc Copely (Roseanne Cash, B.B. King, Billy Squire) and Zev Katz (Jeff Beck, Hall & Oates, Aretha Franklin) and engineered by Bruce Sugar (Ringo Starr, Joe Walsh) at Avatar Studios and Sear Sound in NYC and at Blackbird Studios in Nashville.
Review Fix: How did the band get together?
Max: It all started when Nick got Superglue on his hands and we've been stuck with each other ever since.
Nick: You thought that was superglue?
Aidan: I was not involved with or anywhere near the "superglue". Instead, I met these two dudes separately while studying classical composition at NYU.
Review Fix: What makes Upright Man special?
Max: The secret sauce.
Nick: Again, superglue?
Aidan: We are a hive mind with a lot of cognitive dissonance.
Review Fix: How would you describe your sound to someone who's never heard Upright Man?
Max: I think Patrick Swayze described it best when he said "Nobody puts baby in a corner."
Nick: Take all the shit you like about late Sixties and early Seventies rock and smush that shit up with all the shit you like about early Nineties rock and that's pretty much what we're aiming for.
Aidan: I think it can sound nostalgic and reminiscent of older music to some people who listen to our influences, but modern to others. No one can deny that it's rock and roll though.
Review Fix: What's your creative process like?
Aidan: Usually someone brings an idea in, we all mess around with it together, split off, mess around with it alone, and come back with lots of ideas to try. But it's never consistent, there are times that we will finish something the day we come up with it the original idea, and other times that we'll wonder, "Damn, how did we not turn that idea into a song yet?"
Review Fix: How was "Three Easy Pieces" written? What inspired it?
Max: It's our piano song. Makes you wonder what our swan song would sound like.
Aidan: Well we all had one piece. It's sort of our ballad on the record about living simply, or, choosing what matters to you. Max and I just sat down at the piano and guitar and what started as a fun exercise using the items around us became the basis for the more sombre song.
Review Fix: Speaking of inspiration, what bands inspire you guys?
Max: Beck, St. Vincent, Radiohead, Wilco and Steely Dan.
Nick: Led Zeppelin, The Beatles, Little Feat, Tower of Power, Sly and the Family Stone (those last two are mostly on my bass playing).
Aidan: Pink Floyd, Los Lobos, Crowded House, The Who, Rolling Stones, Texas Troubadors, Chet Atkins.
Review Fix: What was it like to work with Bruce Sugar on your self-titled debut album due out August 18th?
Max: Bruce Sugar is the man; the ubermensch. Recording drums that he's mic'd and engineered is an outright honor.
Nick: Bruce is a total sweetheart, the greatest guy and just a phenomenal engineer. He's one of those guys who just makes things sound in the control room the way they do when you're standing in front of them. It sounds simple, but that is the hardest thing to do.
Aidan: Our producers, Marc and Zev, and myself worked with Bruce a few times in the studio before the Upright Man recordings, so we knew Bruce was a total badass engineer and is used by Joe Walsh and Ringo Starr for a reason. It's hard to believe how good the music sounds before it is even mixed when Bruce is engineering.
Review Fix: What are your goals?
Max: I can't speak for the other folks but for me it's the two things on either side of a soccer field.
Nick: SOOOOOO FUNNNY MAX. I want to be able to make records and support myself doing so. Preferably without having to do something else.
Aidan: Keep playing and creating music and getting it out there. If I can make that a model for sustaining myself totally, that will be a big marker in life.
Review Fix: What do you think you have to do to have your music reach more people?
Max: Throw it further.
Aidan: There's always and has always been playing live shows, which is one of the best ways to reach more people, but with social media dominating a lot of people's daily attention, musicians also have to engage fans online and create lots of content that might bring people to listen to their recordings. There is so much music out there that a huge challenge for musicians is just getting their music heard by the right audiences.
Review Fix: What's next for Upright Man?
Max: We have a string of shows in July, mostly opening for the Fabulous Thunderbirds in NYC, Beverly MA, and Sellersville PA. Our debut album comes out on August 18th and we are pre-releasing single tracks on iTunes to promote the record until then!
Upcoming Shows:
8/16 Ocean City, MD @Coconuts8/17 Ocean City, MD @Fager's Island
8/21 Vienna,VA @Jammin' Java
8/23 New York, NY @Bowery Electric
8/24 Sellersville, PA @Sellersville Theater (w/ The Fabulous Thunderbirds)
8/31 Stanhope, NJ @The Stanhope House