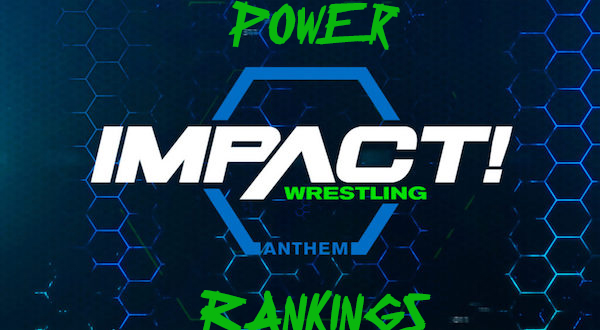 Check out this week's GFW Impact Power Rankings to see who dominated in a monumental episode of Impact Wrestling.
Honorable Mention: Taryn Terrell: Her drama with Gail Kim is going to have a beautiful payoff at some point.
5: oVe: These guys have been impressive in their first two weeks on Impact and look to be the biggest threats to LAX.
4: Grado: His "marriage" to Laurel Van Ness was one of the most entertaining segments on Impact this week.
3: John Morrison: His arrival in Impact definitely adds some much-needed depth to the World Title scene.
2: Bobby Lashley: This storyline with Jeff Jarrett is a disaster. Get him out of it and in a program with Moose right away.
1: Eli Drake: The GFW Champion has his work cut out for him as he takes the product into uncharted waters.