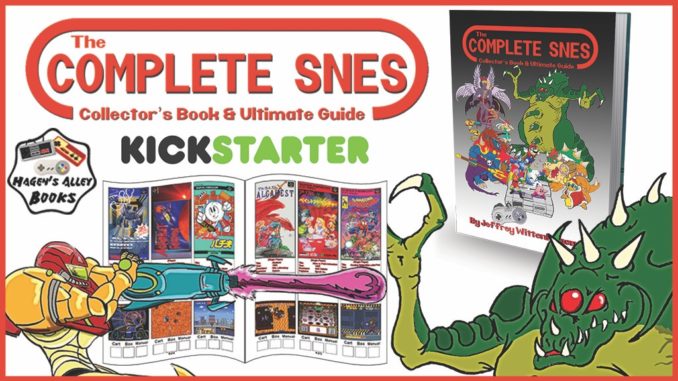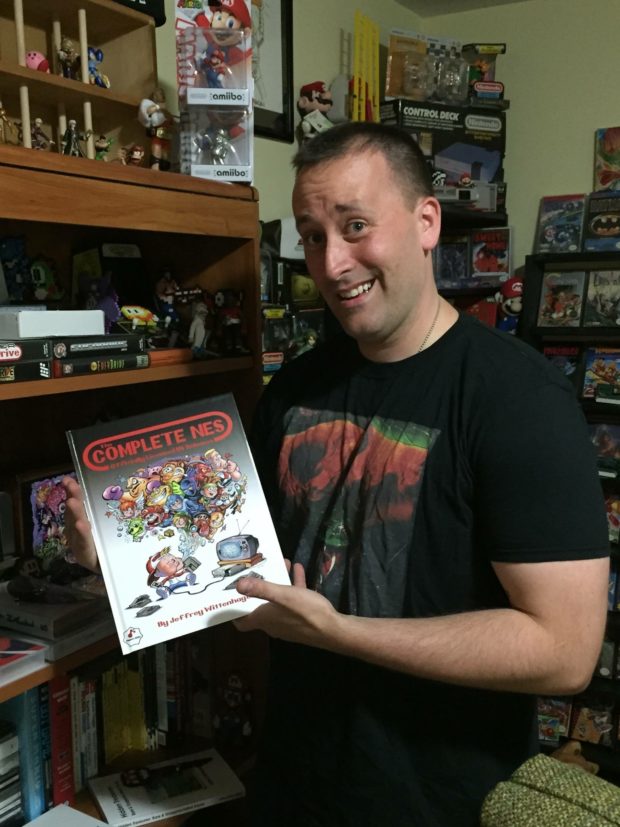 Review Fix chats with video game author Jeffrey Wittenhagen, who discusses his upcoming Kickstarter campaign for the definitive version of his Complete SNES – Collector's Book.
Review Fix: Why is the SNES so important to video game history?
Jeffrey Wittenhagen: The Super Nintendo took what made the NES great and doubled the greatness. It showed that you could take amazing gameplay and overhaul the graphics to make some truly beautiful games. Some of the greatest games of all time were released on the SNES!
Review Fix: What inspired this book?
Wittenhagen: This book is essentially the definitive version of my 5th published book release, The Complete SNES. Upping the count to over 600 full color glossy pages, having a brand new Super Nintendo character collage cover and adding in a ton of requests, this is the ultimate SNES book!
Review Fix: How is it like your other books?
Wittenhagen: This book is part of my "Collector Series" of books and focusing on easy to read minimalist write-ups combined with box art and screenshots. Add in spots to track if you have the cartridge, box and manual and this lets each book be entirely customizable to each person's liking.
Review Fix: What do you think makes you different from other game writers?
Wittenhagen: I write in a more minimalistic and personal style than others. It's all about keeping this enjoyable and nostalgic for everyone!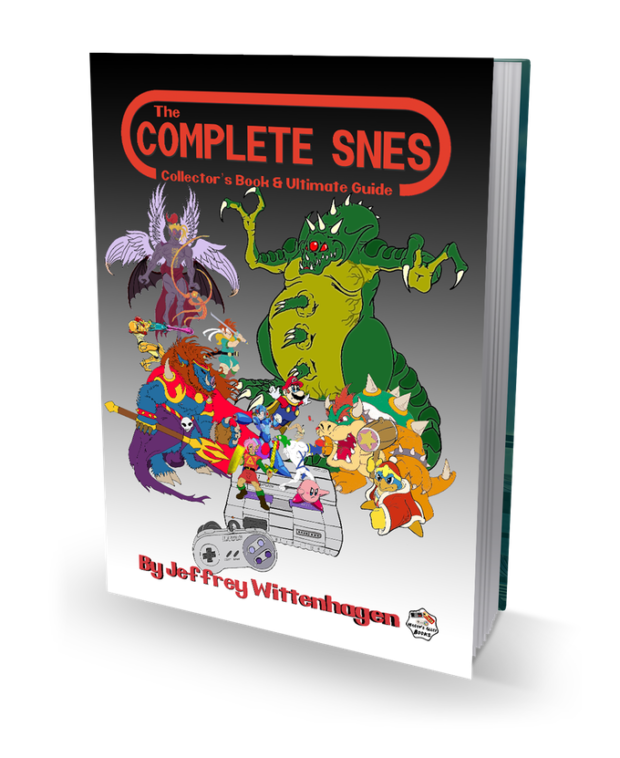 Review Fix: What makes this upcoming Kickstarter a special one?
Wittenhagen: This Kickstarter Campaign is one that will really show how many people out there enjoy the Super Nintendo. It's one of the most popular consoles of all time and I'm really trying to overhaul this book release to make it the definitive must have for everyone.
Review Fix: What makes Hagen's Alley Books special?
Wittenhagen: I created Hagen's Alley Books as a publishing company because I've had to learn the hard way how to get my books out there and get noticed. Most publishers are very limiting and only offer a very minimal amount of actual benefits aside from exposure. We are here for those writers that are more involved in their work, and we will help out as much or as little as they need. The goal is for everyone to succeed and everyone will benefit in the end!
Review Fix: Are you looking to publish other authors?
Wittenhagen: Absolutely! Anyone who is passionate about any subject, not just gaming, just has to contact me and we can go over details. The key is to offer people opportunity to get their vision out there who might not know how to accomplish it.
Review Fix: Bottom line, why must someone buy this book?
Wittenhagen: This is the definitive book about the Super Nintendo and with all the extra content, including over 300 Super Famicom games that don't require reading Japanese to enjoy and upgraded quality on all fronts. It's a must get for anyone who enjoys the SNES.
Review Fix: What's next?
Wittenhagen: With my main series of books I'm going to be doing The Complete Genesis next year. However, in the mean time while I work on that book I am planning to re-release my original book Hidden Gaming Gems: Generation by Generation in this same amazing quality of this new book.
Review Fix: Anything else you'd like to add?
Wittenhagen: To me, as long as one person enjoys what I'm doing it's amazing! So far the over pouring of support and positivity has been humbling.
Review Fix: Where can people go for more information on you and Hagen's Alley?
Wittenhagen: Everything is available at www.hagensalley.com.
You can check out the campaign for the definitive version of The Complete SNES at www.tinyurl.com/snesbook, which you can actually set a reminder for the launch!