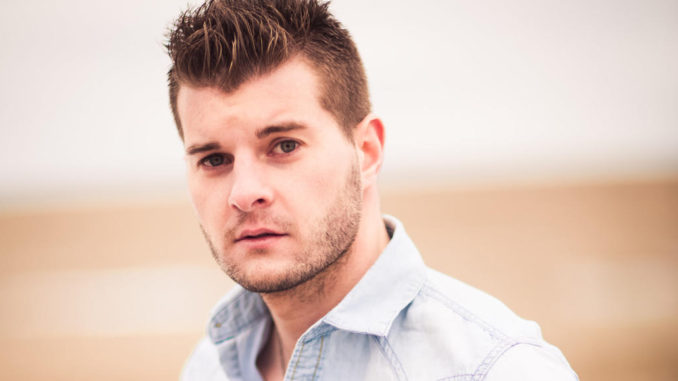 Review Fix chats with singer/songwriter Justin Fabus, who discusses his single "I Hope She'll Think Of Me" and his upcoming tour, as well as his origins and goals in the music industry.
Review Fix: Why is music important to you?
Justin Fabus: Music is like air to me, without it I couldn't breath. I don't go a day without listening to or performing music. Some of my favorite artists are Billy Joel, Garth Brooks and Johnny Cash, who have transformed society with their songs.
Review Fix: How did you first get involved in music?
Fabus: From as early as I can remember, I was always surrounded by music. My grandparents were always playing music in their house or their car and they would encourage me to sing with them. I was hooked from a very early age and still can't get enough. My first guitar was given to me by my mother, and I still have and play that guitar today.
Review Fix: How was "I Hope She'll Think Of Me" written?
Fabus: I actually wrote it very quickly. I had a rough demo for it in about an hour. Once I got into the studio the arrangement came together and the song was ready. It was an amazing experience, and the music video for "I Hope She'll Think Of Me" captures the energy that all of us felt making this song.
Review Fix: What makes it a special track?
Fabus: It's definitely a different sound from the previous songs I've written and recorded. I think it shows where I am now as a songwriter. All of my songs are very personal, but this one really dug deep into a recent experience. People can feel that when they listen to the lyrics, it is a story everyone can connect with.
Review Fix: How do you want this single to be remembered?
Fabus: I want it remembered as a song that no matter who you are you can relate to the lyrics. Whether you like to admit it or not, we all have that one person that got away or still haunts us. As a songwriter, I hope there is a person out there who can listen  to this track and feels like it was written for them.

Review Fix: How does your experience on stage lend itself to your singing career?
Fabus: Performing on stage inspires me to write and record the best songs that I possibly can and be able to deliver them to my fans. In the end, it's all about the fans and they will be the first ones to call you out when you aren't being true to who you are as an artist. This relationship is what got me to where I am today, and I can not be more thankful to the people who have supported me all these years.
Review Fix: What's next?
Fabus: I'm working on the follow up to my debut album, which will be coming later this year or early next year. It has been an eventful couple years since my first self-titled album. I got signed to a major label, traveled all over America playing music and meeting fans, and was named CMA 2017 Emerging Artist. I got a lot of material to write about, and I can't wait for people to hear it.
Review Fix: Anything else you'd like to add?
Fabus: Kicked off my "All or Nothing Tour" in June and it goes throughout the rest of the year. You can catch my tour stops at my websites www.justinfabus.com or on my Facebook @thejustinfabus