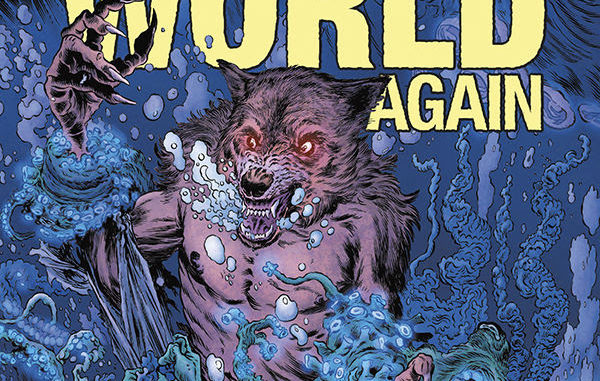 Dark Horse is proud to announce the release of a new deluxe hardcover edition of Neil Gaiman's acclaimed Lovecraftian tale. Only the End of the World Again blends the worlds of H.P. Lovecraft and Roger Zelazny. The book follows a claims adjuster who sets up shop in Innsmouth, Massachusetts only to discover that the world may be ending and that the instrument of destruction is a werewolf . . . which he also happens to be.
Based on a short story written by Neil Gaiman (American Gods, Sandman), the new edition is adapted to comics by P. Craig Russell (American Gods: Shadows, The Graveyard Book), illustrated by Troy Nixey (The Black Sinister, Jenny Finn), and colored for the collection by Matthew Hollingsworth (Wytches, Tokyo Ghost). P. Craig Russell is no stranger to creating faithful adaptations of Gaiman's work as he continues to adapt his seminal classic American Gods in a comic series at Dark Horse.
This new hardcover edition features a brand new cover by Troy Nixey and Matthew Hollingsworth with bonus material including high resolution scans of the inks and layouts. This is the latest offering from the expanding Neil Gaiman Library at Dark Horse, which also includes Forbidden Brides, Troll Bridge, and How to Talk to Girls at Parties (soon to be a motion picture).
Only the End of the World Again is available January 24, 2018, and is available for preorder on Amazon, TFAW, and at your local comic shop. Visit DarkHorse.com for more information.