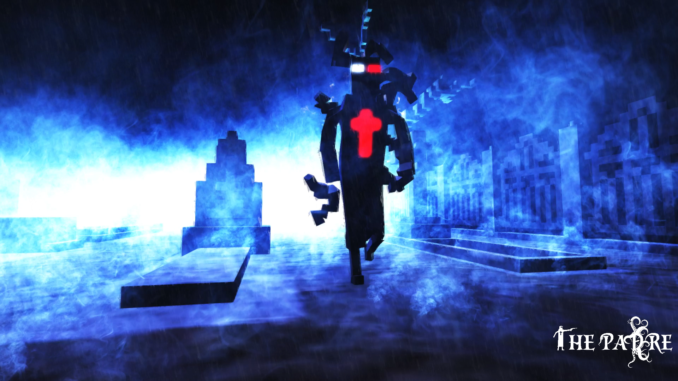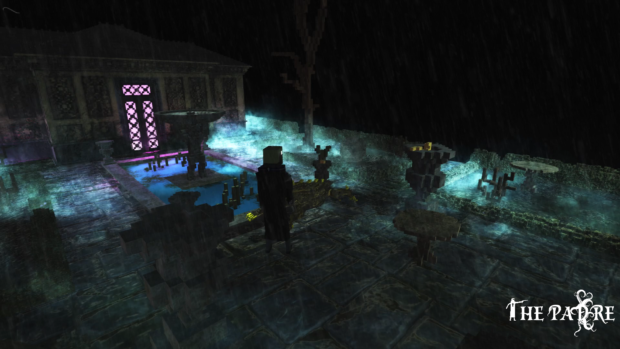 Review Fix chats with The Padre development team member Bence Zilahy, who lets us know what makes this Minecraft meets Devil May Cry voxel adventure an awesome one.
About The Padre:
The protagonist of the game is a seasoned demon hunter you control in unique scenes, gathering items to solve puzzles to reveal his own tragic story. The gameplay is set in an old mansion and its surroundings abound with monsters – even the environment has a strong desire to plot your downfall. Weapons are very limited so you need to avoid pumping every suspicious corner full of hot lead. Even the simplest encounter can have fatal consequences unless you have a trick up your sleeve. You have to face moral dilemmas and choose between light and darkness. You'd better watch out, as it doesn't take much for the easy path to turn into the hard road. If you manage to survive, you will win the victory that you DESERVE.
For More on the Game, Click Here.
Review Fix: How was this game born?
Bence Zilahy: We have always wanted to create a narrative adventure spiced up with fights and fear. Something similar to our beloved childhood game, the first Alone in the Dark. But we never thought that we should jump into such a big and complex project.
Then something happened. I was just looking at some awesome voxel art by Elbriga  (https://sketchfab.com/elbriga) and the atmosphere got me. I wanted to create a game that reflects the feeling I had watching his art. I consulted my partner, made some voxel sketches till we both fell in love with the style. At last, we felt that this style would perfectly fit our scary, gloomy dream game. So we were facing a very tense situation – should we go for it and develop the idea of The Padre or not? Would it be worth trying? As you can see, we didn't hesitate too much – decided to take action, gathered a team and started the development immediately.
Review Fix: What did you learn most from the original game?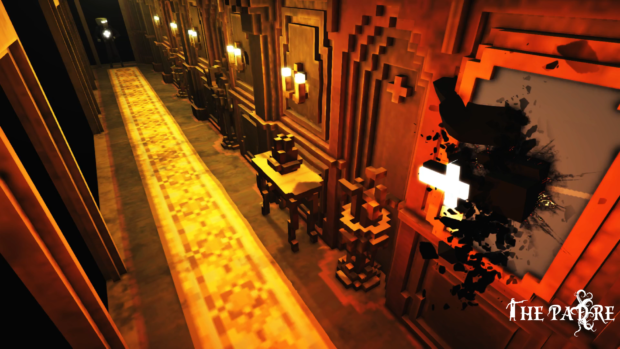 Zilahy: Back in 1992, Alone in the Dark was a great milestone in gaming, not the style itself but the technology and atmosphere. We were children, we were afraid sometimes, okay, let's be honest, many times playing the game but we played through that. Several times. I've played lots of games since then and I've had that experience only a few times. The most important thing I learned is that a game has to make the player feel uncomfortable through its atmosphere. Well, it could certainly be achieved without much gore and photorealistic horror creatures. However, feeling uncomfortable is not enough – it's only one of the basic ingredients. The player also has to be made curious to step into the next gamescene, to solve the puzzle, to run away or to fight with enemies. If these are balanced, the player gets the desired satisfying experience.
Review Fix: What was development like?
Zilahy: The development generates various feelings. There is always an overwhelming amount of tasks to organise. Like when you are inching your way up on a rollercoaster. You can't really see what it will be like on the other side of the hill, but the fear is slowly getting in your way…. and it certainly takes away the joy as well.
We get up and go to bed with thoughts revolving around The Padre every day. It's always on our minds.
Indie game development is not as fun and easy as many people might think. But we can't imagine that anything else would make us happier. My partner started programming at the age of 12 with the idea that he would be a game developer someday. So it's definitely worth it.
Review Fix: What makes this game special?
Zilahy: It is all about the loving atmosphere. We want to grab you by bringing back the memories of games from your childhood – and then make you fall in love with both the story and the gameplay. Horror games are cheeky lovers so we are adding a lot of fear and death to our love potion.
Review Fix: What games influenced this one the most?
Zilahy: Alone in the Dark (1992) and some Monkey Island episodes for unexpected idiocy.
Review Fix: What inspired the art?
Zilahy: Other than the voxel art I mentioned, we got inspiration from really old games like Knight Lore. We always separate scenes with darkness to make you feel alone even more. Sorry about that.
There are lots of open world games – this is a very closed one, to say the least.
Review Fix: Why do you think people love horror games so much?
Zilahy: I think it is the dark mystery. And the fear itself.
Review Fix: What's special about the story?
Zilahy: The first seconds of the announcement trailer video set the initial scene: a Catholic priest blows his head off. This in itself might not make the story too special, but this priest is the Player.
The game is about his last flashback before he pulls the trigger. Many secrets and twists come up while the player reveals the protagonist's tragic story. The line between Good and Evil soon blurs, even its existence is questioned. These moral dilemmas and hard decisions belt the gameplay.
Besides these aspects, there are a lot of small references to the best games, which we loved, for fun and for tribute. They are just flavors – they do not fundamentally drive the gameplay.
Review Fix: As an indie studio, what do you think you guys do differently than the big studios?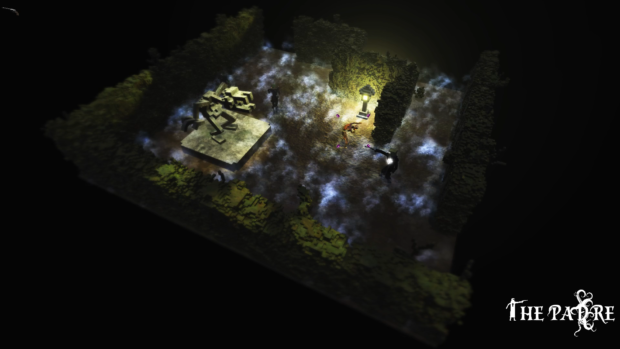 Zilahy: We do not have so much funding so we have to be very cautious and creative with our expenses. Also we're trying to use our game pieces for multiple purposes. On the other hand, unlike big studios we have the opportunity to take risks by using unconventional techniques in the game. This development is a passion for us. Sure, it's really hard work with tons of difficulties, but this is all about our own urge to make something unique, something close to our hearts. We would also like to have a commercial success, to fund our next games. The most important goal for Shotgun with Glitter is to be able to create the next title with the Padre.
Review Fix: Any fun stories or wild moments during development?
Zilahy: We've become the most funded gaming Kickstarter of 2017. Actually that is not true. YET. Sorry I just couldn't miss (the opportunity to say) it. Every day is full of fun and our journey is sometimes more mystical that The Padre's.
Review Fix: How does this game disrupt the video game landscape?
Zilahy: We are not in the delusion that our game will change the gaming landscape, but we are going to give players memories. We would like to get into the top 10 adventure games a gamer can mention and had fun playing.
Review Fix: Who will enjoy this game the most?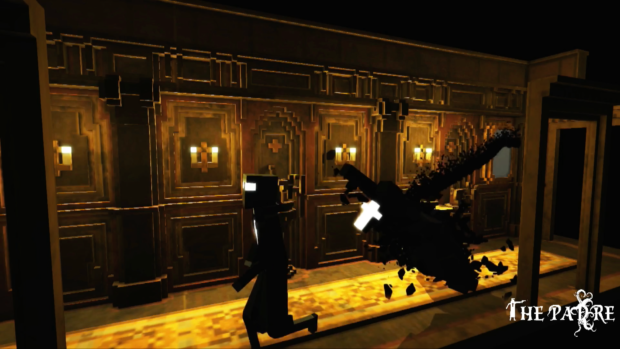 Zilahy: Those who enjoy using their minds as well while playing and do not get intimidated by challenges. With the hidden and not so hidden references anybody who played a bit in the past 25 years will enjoy it.
Review Fix: How do you want this game to be remembered?
Zilahy: There are those moments when we are having beer and talking about old games dear to our hearts. Well, we want our game to be the part of Your moments, Your old tales.
Review Fix: What's next?
Zilahy: We are preparing our Alpha demo and working as hard as we can for our Kickstarter launch at the end of October.