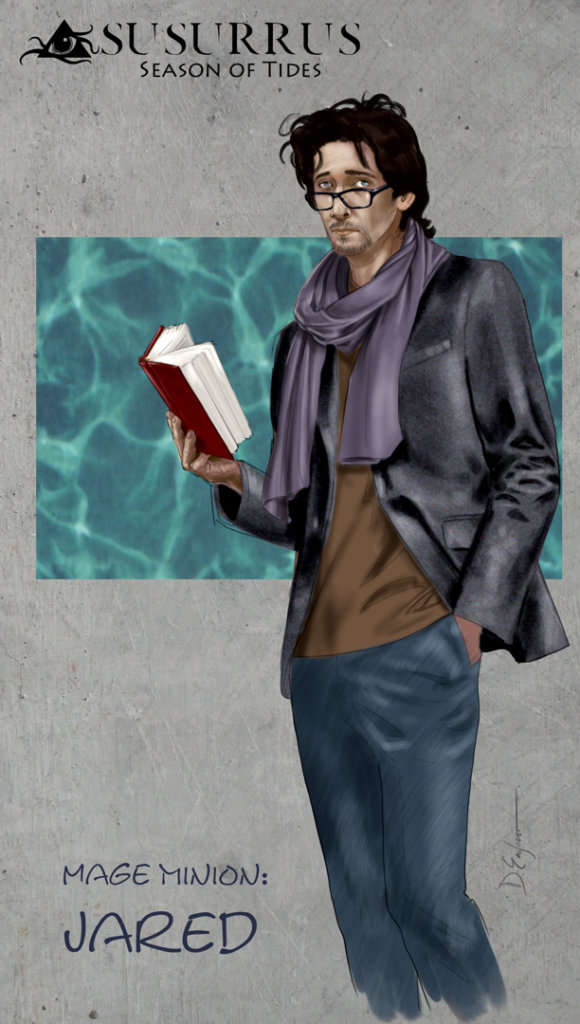 Review Fix chats with Kamela Hutzley Dolinova (Minister of Mind Control, Evil Overlord Games) and Caelyn Sandel (Literary Miniboss, Evil Overlord Games), who discuss the origin and creative process of "Susurrus: Season of Tides."
About "Susurrus: Season of Tides":
Hidden in the shadows of our modern society lies a magical world filled with uncanny beasts, walking nightmares, and silent conspiracies. To uncover the truth of the world, you must transform into a vampire, werewolf, or mage and join their secret cabal. Team up with adventurers from all over the world to build a unique power base of connections and resources to advance your cabal's objectives – or be a lone wolf and explore this immense world on your own. During your travels, you'll meet a diverse cast of NPCs who will aid you in your search for knowledge. Unravel the world's secrets and survive the terrors lurking in the shadows in Susurrus: Season of Tides.
For more on the game, click here.
Review Fix: How was this game born?
Kamela Hutzley Dolinova: Susurrus: Season of Tides was brought into being when the lead developer, Edwin Karat, had an idea for a game that merged tabletop RPGs, LARPs, and visual novels. Interestingly, it was even partly inspired by a board game – Arkham Horror – in which random encounters often happen that have no future game consequences. In that game, you can enter a room, fail your roll, and smash a mirror from which a demon then escapes and runs off – but you'll never hear from that demon again. In Susurrus, you can bet that somewhere down the line, the choice to free that demon will have consequences. Edwin brought on veteran LARP writer Tory Root to lead the narrative side of the game; her unique perspective is what gives the writing its richness, and the characters their depth.
The other unique piece about this game is the multiplayer aspect; we've often referred to it as a "choose your own adventure MMO" – only half-jokingly. While the gameplay most reflects the feel of a single-player interactive fiction game, the larger world behind the scenes subtly shifts depending on the choices that various players make along their journey. Different quests become available, distinct factions come into power, and players will be able to use chat and other tools to get in touch with each other and coordinate – particularly during faction competitions.
Review Fix: What was development like?
Dolinova: Hectic! We set ourselves a highly ambitious deadline: The company began in October 2016, and we wanted to release our game by Gen Con 50, which just happened. So the process had to be very fast, which is tough when you're building a new engine – and building a game that relies so heavily on written content. We started the company with only four people, but we knew that we'd need to bring on a number of contractors for both writing and art in order to get something launchable by August. As development progressed, we ended up bringing on a number of other contractors as well to handle some of the UI and front-end issues, edit and sift through all the writing, and so on. It's been a wild ride.
Review Fix: What makes this game special?
Caelyn Sandel: From the beginning, we've focused on two major goals for Susurrus: to create personal, realistic narratives with strong emotional engagement – and to maintain a world that is responsive to player action.
For the first goal, we created fully-realized, vibrant NPCs who have relationships to one another and take action informed by their history. The player knows that Rhys the antique dealer has a dark and storied past – but it's the echoes of that past that are visible in their interactions. Prying for too much information only serves to shut that door more tightly…
As for the second goal: By joining a faction and pushing for influence, the cycles of power turn in response to the player's efforts. What one player does may affect what quests are available for all players – and even what the city looks like from day to day.
Review Fix: What games influenced this one the most?
Sandel: The story and atmosphere of our game are very much drawn from classic urban fantasy stories – the kind made popular by role-playing systems such as Whitewolf's Vampire: The Masquerade and the video games they released under that property. More recently, The Secret World provided an inspiration by being an online multiplayer urban fantasy horror game with vast conspiracies and factions.
In terms of gameplay and format, Failbetter Games paved the way for the realization of Susurrus as a creative process. While our mechanics diverge strongly from Fallen London, it certainly proved the viability of those mechanics.
Review Fix: What inspired the art?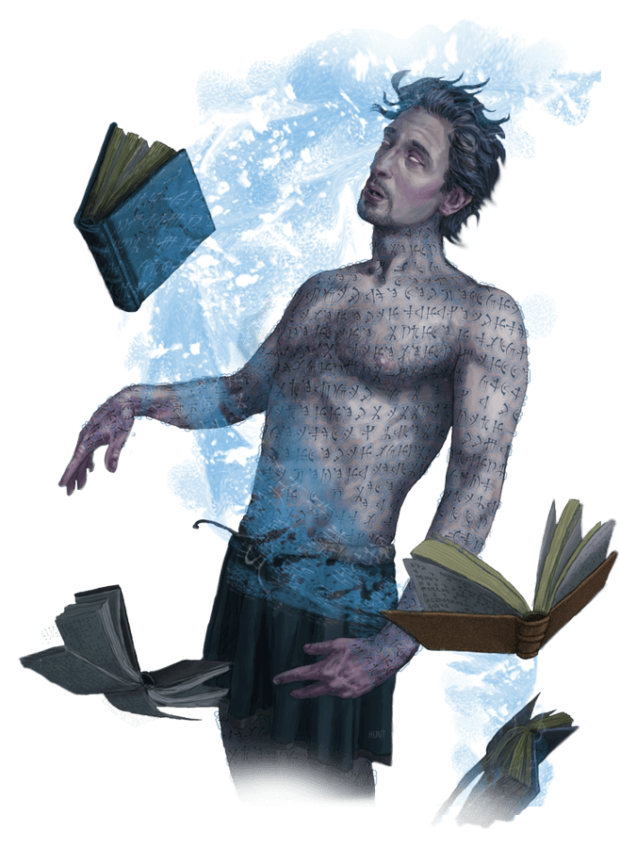 Dolinova: There's really two words for that: Duncan Eagleson. When we were looking to bring an art director on board, we knew that we wanted someone who would capture the dark urban fantasy feel of the writing in a way that was accurate, haunting, and beautiful. We also wanted something serious enough that drew from all the tropes we're borrowing from without being reductive or derivative. Duncan, who's been a friend of CEO Rickland Powell for a few decades, has illustrated for the Sandman comics, book and album covers, film…. Basically, he's done it all in the horror/fantasy art space. So when we saw his first samples, it was very clear that he was going to be the right person to visualize this world.
Review Fix: Why do you think people love horror games so much?
Sandel: This question is deep enough for an entire thesis dissertation! Keeping it more simple and speculative, there's a kind of morbid fascination with the dark and unfamiliar. The best horror stories play with the intersection between curiosity and fear – playing with warring desires to comprehend the unknown and to protect ourselves from potential danger.
Susurrus in particular moves freely toward and away from horror, which can help make those horrifying moments more evocative. In one scene, you're reading a menu in your local coffee shop – and in the next, a crumble-toothed phantom stalks you in an alley.
Review Fix: What's special about the story?
Sandel: It's easy for stories of dark fantasy and horror to lean on their genre: a protagonist seeing the world with new eyes and trying to come to terms with their changed reality. In Susurrus, players won't spend much time in the universe before realizing that they're not the only ones adrift in an unfamiliar world.
The supernatural creatures of the city may exist in a world that is unfamiliar to the protagonist from the outset, but their world is changing, too – and they're worried. Something has gone wrong with the equilibrium of power that holds great forces in check – and as new vampires, werewolves and mages awaken with unprecedented frequency, the player has the choice of helping them get to the bottom of it.
The strange, magical people who inhabit the city are people, too – and they find themselves plunged into unfamiliar horror just as the same happens to the player.
Review Fix: As an indie studio, what do you think you guys do differently than the big studios?
Dolinova: At this point, essentially everything! Given how small we are, our development process is much more collaborative and loose. We don't have people that we bring on just to do this one particular piece of detail work on something without having an intimate knowledge of the whole. And because we're new and small, we take a lot of risks that larger studios often can't take: Our first game is definitely a niche one, and our primary goal is to make it exactly how we want it and hope that players love it as much as we do.
Review Fix: Any fun stories or wild moments during development?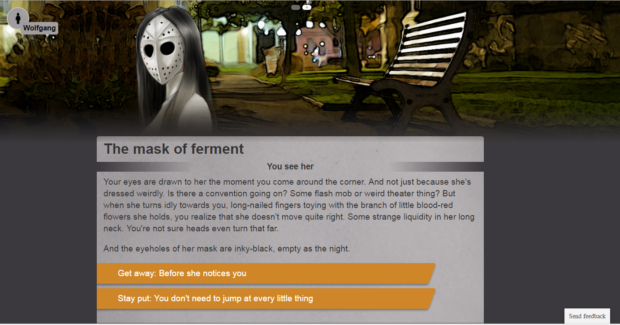 Sandel: I'd be hard-pressed to glean any one thing from the continuous wild happenings that took place during development!
Possibly, I'd have to go with the team noticing that our URL could be parsed as "Evi Lover Lord" – resulting in the design of a character named Evi who, while her story has not yet been added to the game, already has character art and is destined to be one of the romance-able NPCs.
We're an odd bunch.
Review Fix: How does this game disrupt the video game landscape?

Sandel: Did you hear about that eclipse that just happened? That was pretty much all us.
Oh sorry, the video game landscape. Forget that eclipse bit.
Evil Overlord Games doesn't intend to disrupt video games so much as expand them – bringing outside perspectives and allowing games to meld with other forms of entertainment. We're not the only creators who are blurring the lines between traditionally separate art forms, but we're certainly trying to do so in a direction that's usually ignored.
Review Fix: Who will enjoy this game the most?

Sandel: Readers, particularly fans of urban fantasy and horror, will love Susurrus. Fans of interactive fiction text adventure games and choose your own adventure books should also get a kick out of shaping their own story.
Review Fix: How do you want this game to be remembered?

Sandel: Is it a cop-out to say "as a success"?
More sincerely, we'd like to see Susurrus remembered as a game that pushed the boundaries of narrative games. Interactive fiction is a genre that has seen surprising innovation even over the past decade, and our team intends to bring even more new perspectives to it.
Review Fix: What are your goals for the game?
Dolinova: We really want this game to be something that players who love the deep narrative and emotional involvement of tabletop and live-action roleplaying can sink their teeth into. Because literally the only gameplay is reading and making choices, the quality and depth of the story is the primary focus. It's also really important to us that the representation of characters in the game be highly diverse. We think we've done a pretty good job so far of creating a world where NPCs can be any race, gender, orientation, age, religion or ability. We want to give players a world where the heroes – and villains – come from all walks of life, and where all kinds of players can see themselves reflected in them.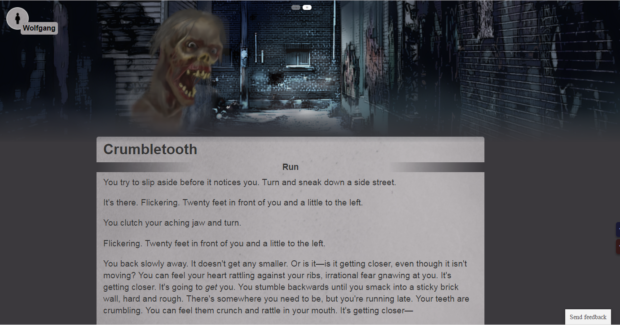 In a broader sense, and on a longer timeline, we also want players to get into the multiplayer aspects – because we think that a choice-based narrative where your choices change the world for other players is a pretty cool idea.
Review Fix: What's next?
Dolinova: We're in Early Edition now, so the next steps for us include generating and finessing much more content over the next few months, refining the UI, building up our player base, and getting the multiplayer elements really moving.
Review Fix: Anything else you'd like to add?
Sandel: Our game is in active development right now, and we take player feedback seriously! If you play now and let us know what characters and storylines you want to see more of, your advice will have a real impact on the game.