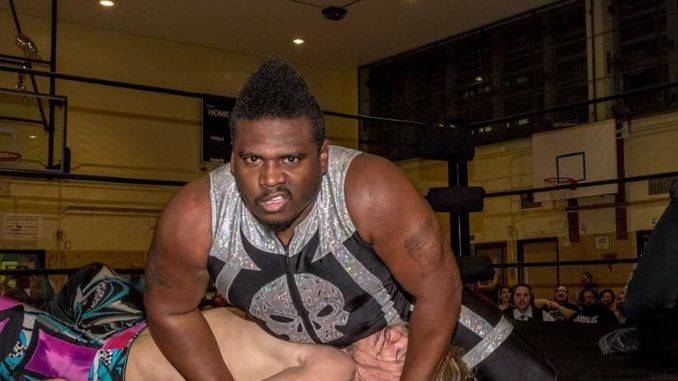 Review Fix chats with The Wrestlers' Lab Nucleus Champion Mr. Grim, who lets us know how he got into the sport and what's next for him.
Winning the trophy at One Giant Leap, the Pre-Show for Battle Club Pro's The Bounty in Kings County event, Grim is poised to have a monster rest of 2017. As agile as he is powerful, Grim's ring style is a combination of ICW's Wolfgang and ROH's ACH. Simply put, you have to watch him to understand how unique he is as a performer.
Click the Link Below to Listen in:
Review Fix Exclusive: Mr. Grim Talks Wrestlers' Lab And More
For More on Wrestlers' Lab, Click Here.
Photo by Brian K Photo