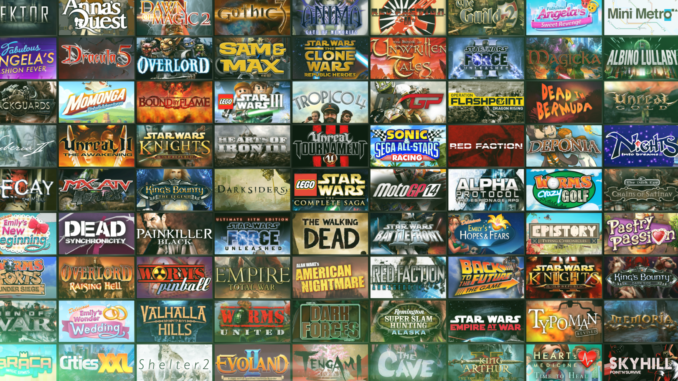 Utomik is a streaming video game service that you pay a monthly subscription to be able to play almost over 600 titles right from your PC. Using the service to be able to cut the middle man is a great way for gamers to try more games than ever before. That's to its user-friendly navigation, host of titles and speed, particularly on indie titles, it's something to be excited out. Regardless, it's not without a few issues.
Having that being said, with all this included in the service, you have a good amount of choices to play within the library of games. Some games require more time to download than the rest, particularly AAA titles. Playing on the PC has its options where you can either use and Mouse and Keyboard or using a PC controller of choice to play these games. Also, like a normal PC game, you're able to change the settings to make it work without issues to cause lag, glitches or stuttering problems. Nevertheless, there should have been a bit more input on how to control the game you're playing and eliminate all bugs, issues, lagging, and etc.
If you're planning on recording footage from Utomik, you must know if the game will launch in full screen or within window mode. Being that it will mess up the placement of where the screen is needed to be for the capture of it. This can cause be a great deal of lost time and effort of whatever game you're trying to record/stream. But it does start off with recommended settings to make sure it's a less of an issue than going into it manually and having to work around the anti-stutter or sound hiccups or even blurry quality to visually see the game at a decent image. Utomik has two prices for their subscription, $4.99 for one user and $9.99 for three users a month to be used on an account. Still growing with its vast library of games as time goes on with updates towards the service and hearing input from its community.
With everything being mention on Utomik and its flaws, will this be a Steam killer? Or will it be just a new streaming option for people who don't want to pay full price for games and be able to play them on their PC or Laptop? Over time could be something to make this service even more enjoyable to use and have as a good source to play your favorite games on. With the exceptions like every streaming service will have its issues and flaws which need to be reworked on for making it more user-friendly and less downloading of content for the program. If all this can be obtained, then we got a good alternative or backup rather than using Steam or On Demand Services.
We ran into a few issues within the Utomik software while playing games such as Dead Island, Sonic 4 and Wonder Boy, which were all scaled differently. Starting with Dead Island, which is the bigger file size out of the three games played and with the most issues. Being that it went to full screen and messed up positioning within a Dual-Screen setup. As well with it being a glitched and having a ton of sound issues, it manages to still play pretty well, although would have liked it to be more optimized with the settings on the PC. Dead Island was playing but with all the possible outcome of having to tinker with things to make it run so well was a pain and wouldn't attempt to do all of that to just play when you really wanted to. Even when multiple enemies came up on screen it had a huge slowdown in memory and felt like it was slow mode.
The second game played Sonic 4 Episode 1. This was a much smaller file size and being able to get almost instantly jump into the game with barely any wait time. It played so much better than it did with Dead Island, with no bottlenecking and zero slowdowns throughout the play through and ran smooth. We were able to play the game for about an hour while running at top speed with Sonic. It was a blast.
With Wonder Boy, it was pretty much the same experience as with Sonic 4. No issues were preventing me from enjoying the game even flickering back and forth between the retro mode and the regular graphics they had intended for the game. Being able to jump and attack and dip through houses and fighting bosses had a normal feel to the gameplay.
Overall, we had fun playing the Sonic 4 and Wonder Boy over Dead Island because of nothing to be forced into full screen. This eliminated the need to worry if the PC can handle the specs of the game. If Utomik handles this issue, it'll be an even more enjoyable service.