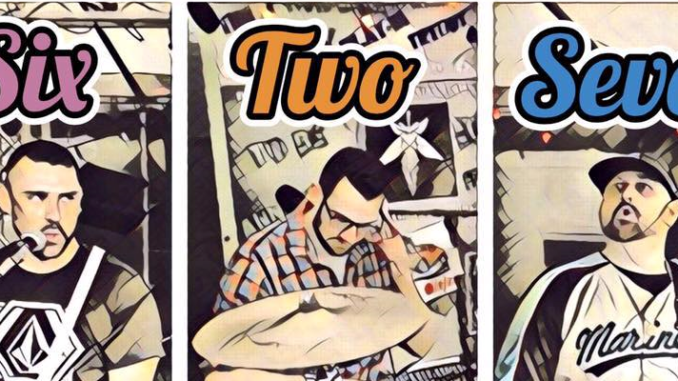 Fueled by solid musicianship, booming vocals and empowering lyrics, SixTwoSeven's "Some Other's Day" represents a rich, deep and enticing musical experience that doesn't let up, in spite of its length. If you thought the days of solid alternative rock that borrows and improvises on '90s classics was over, you'll find SixTwoSeven a group that would have fit in beautifully when Alternative Rock meant more than ever before.
Make no mistake, this band will attack your ears quickly. That has everything to do with the fact that their vocalist, "illfunk" sounds a ton like Tenacious D's Jack Black. Regardless, this band is anything but a parody. Although Some Others Day is a four-song EP, the depth to the sound is there. It's full and it's smooth. It has tone. It has ambiance. There are stories being told. Simply put, there isn't a weak member of the group.
"Joshua's Song" has that Tenacious D, or even Smashmouth or Sublime feel to it, but serves a purpose as well. Showing us more speed and a catchier tone, you can see the group has the potential to serve up more than solid Alternative musings. This is a song that could definitely work on the radio.
The cool part of the EP is that all the tracks sound and feel different. "One Single Night," for example, definitely has a Weezer feel to it, but Jason Bilderback on guitar absolutely nails this one with a guitar lick that matches the brooding vocals and lyrics wonderfully. The same goes for the angry, but focused drum work by Dave Cook and the smooth Mike Knapp on Bass, which when all put together make it an awesome tune.
In the end, four catchy tunes and plenty of potential are enough to make this EP a winner and one that'll force you to keep an eye on this band for years to come.