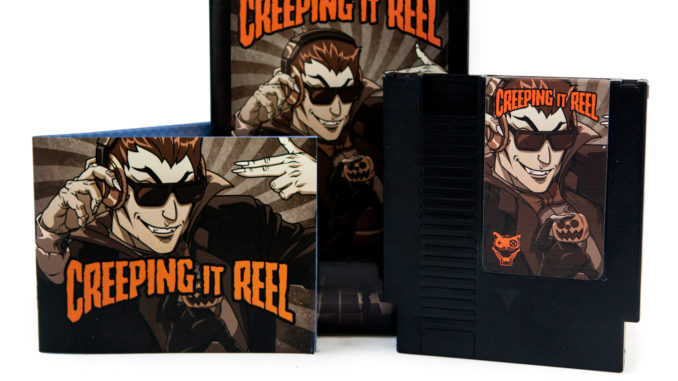 Old School Gamer chats with Nick Mann, Mega Cat Studios, who discusses the developer's upcoming game, Creepin' It Real. Discussing his love for the Nintendo Entertainment System, Mann lets us know why it's a special game, perfect for the Halloween season.
Old School Gamer Magazine:Â How was this game born?
Nick Mann: We love Halloween and chiptunes, and the artists featured on the album (Mich Foster, Danimal Cannon) put some killer effort into the tracks.  When we talked about getting the Dancing Pumpkin Man involved, we had to pull the trigger.  Adding the Pachinko game just kicks it up a notch.  Who doesn't want to try some digital trick or treating while listening to spooky chiptune jams?
OSGM:Â Why the NES?
Mann:Â We all grew up on a steady NES diet, and love it like a child.
Click to Read on Old School Gamer