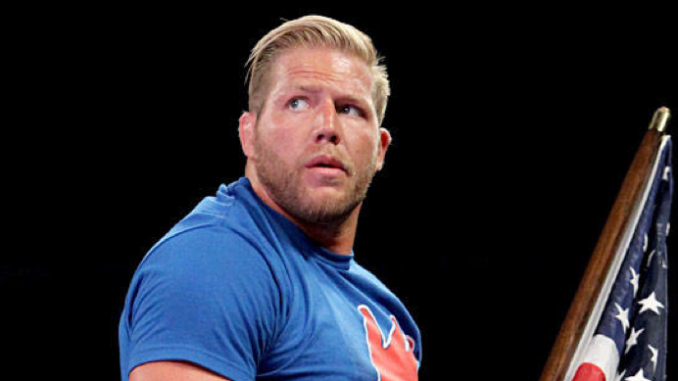 Review Fix chats with former WWE World Heavyweight Champion Jack Swagger, who discusses his thoughts on at some point working with Lucha Underground and in Japan
Click the Link Below to Listen in:
Review Fix Exclusive: Jack Swagger Talks Lucha Underground And New Japan
Swagger will also help host "A Night for Lynette Ely!" with WrestleJam 16 to honor childhood cancer survivor Lynette Ely at Ferrara Elementary School in East Haven, Connecticut on Saturday, November 4th.  In 2016, at only 8 years old, Lynette was diagnosed with a very rare, aggressive type of cancer. Family, friends, the Ferrara School, and the local wrestling community knew exactly what Lynette and the Ely family was up against. After an absolute insane year for their entire family, with many ups and downs, Lynette Ely has been cleared to be cancer free!
Per Lynette's special wish, WrestleJam 16 will host a fight featuring wrestling superstar, Jack Swagger, with a portion of proceeds benefiting an organization that helped Lynette while in special care, the Mikey's Way Foundation! Mikey's Way is a local foundation that was founded purely as a wish by its founder, the late Michael "Mikey" Friedman. As a way to help connect and enrich the lives of children suffering with cancer and other life-threatening illnesses, the organization donates electronic gifts to the children in the units who were forced to leave the outside world behind while under the care of the unit.
Tickets for the big show featuring Jack Swagger and WrestleJam 16 are available through PayPal, with a portion of every ticket sold donated to the Mikey's Way foundation.  All seats are $20, and $10 for kids 12 and under. To purchase tickets, please email WrestlejamCT@gmail.com
For More on Mikey's Way, Click Here.