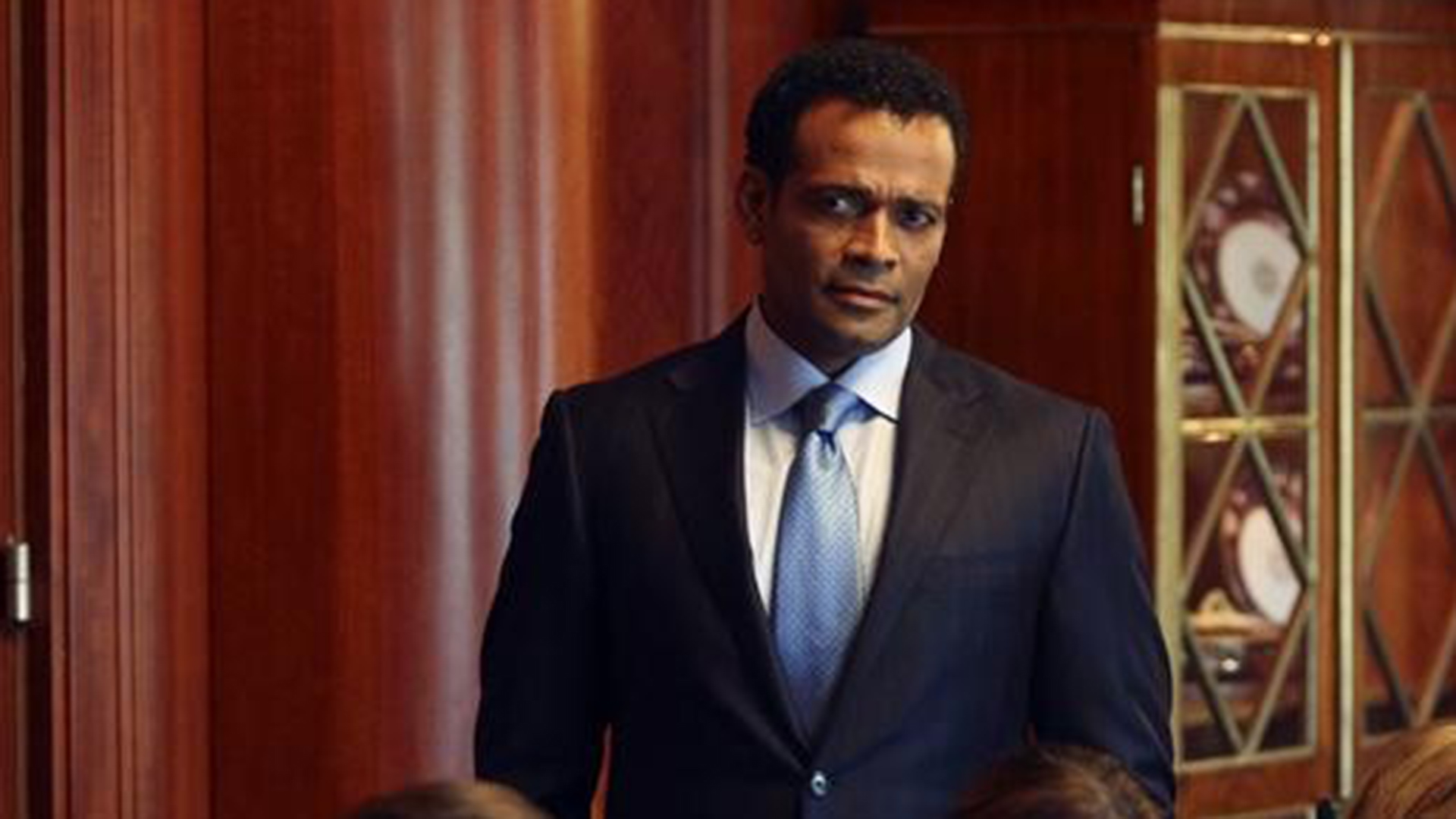 Syfy's latest series, "Superstition," is the perfect Halloween treat—sweet and has a bit to chew on.
Following the exploits of the Hastings family in fictional La Rochelle Georgia – "Superstition" finds Isaac, played by Mario Van Peebles, reluctantly welcoming his adult son, Calvin (Brad James) back into the family business of protecting the town from the supernatural.
Mario, son of legend, is no stranger to legacy and "Superstition," while inspired by Peebles own experience as someone who grew up in a family business, the series stands on its own – this distinct quality is reflected in the show's premise.
"You know, if you took a family that was a pretty tight family, had a lot of love, smart family, when the cameras go off, if they had to deal with infernals and demons and fight the forces outside, what would that family look and feel and sound like?" said Van Peebles.
Naturally, being the co-creator, star, writer and producer of a show, aspects of your life ooze into your work and outside of the show having this family quality to it, Van Peebles cast his own daughter, Morgana, in the series; however, because the show was co-created by her father, it does not mean she only brought her last name to the series.
"So I may, if I love you, I'm going to tell you the truth. That's just a part of the Van Peebles mantle," explained Mario. "So I don't just put you in because you want to be in. You better bring something to the mix."
Despite "Superstition" being this show about family, it is still very much a show with action and fantastical elements.
Where the action shines particularly is in Van Peebles sensibilities as an independent filmmaker—his experience is on the screen with the presence and gravitas to sell it and the skill behind the camera to juggle all the different themes in the series.
"But the fun of the show, I think, to me, is that, you know, hopefully it works on a number of levels," said Van Peebles. "And one level is that it is a bit of mind bender and that it hopefully, you know, it's fun. It's entertaining. It's fun to watch."
With the Van Peebles name all over every aspect of the show, one would think that it was an off-broadway one man show—hold that thought because although his fingerprints are all over the series, Van Peebles and the crew worked diligently to have different voices on the show.
"This has been a collaborative effort. So it was Barry Gordon and Justin and Chris and Joel, you know, and really looking at it saying this is, you know, sort of an underserved demographic," said Van Peebles.
With decades in the industry, Van Peebles is not going anywhere and it seems him and his family has found the recipe to surviving in the ever-changing entertainment business, which is actually quite simple when you hear Van Peebles explain it:
"I always think there are three loves in life. Love what you do. And I love the field I'm in."
Episode one of "Superstition is now available on Syfy's Youtube channel and it airs this Friday, Oct. 20.