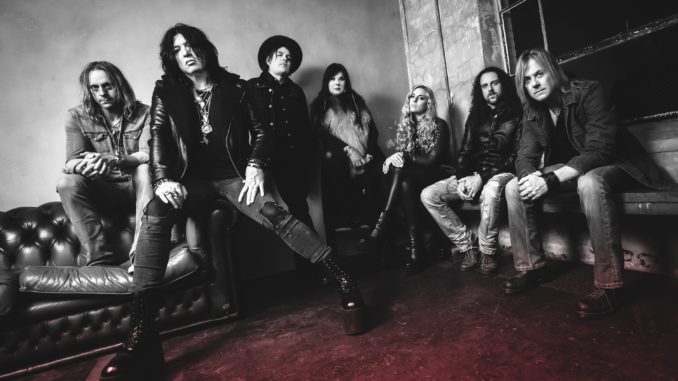 Review Fix chats with vocalist Tom Keifer (Cinderella) discusses singing his classic "Nobody's Fool" with Lazy Hale on the deluxe edition of his "The Way Life Goes" Album. One of the '80s top vocal talents, Keifer has reinvented himself with acoustic friendly tracks, but powered by the same catchy lyrics and hooks.
About The Way Life Goes: Deluxe Edition:
Pre-orders are now available on Amazon and on Cleopatra's website. The package will include the original album, THE WAY LIFE GOES, that has been remastered by Richard Dodd (Kings of Leon, Jason Aldean, Lady Antebellum). It also has two brand new studio tracks recorded in Nashville by three-time Grammy® Award-winner Vance Powell (Jack White, Chris Stapleton) with KEIFER and his bandmates (#keiferband: Tony Higbee, Billy Mercer, Paul Simmons, Paul Taylor, Savannah Keifer, and Kendra Chantelle). Fans will finally get to hear the studio recording of The Beatles' "With A Little Help From My Friends," which KEIFER performs at all of his concerts, plus a powerful new take on the Cinderella classic "Nobody's Fool," newly recorded as a duet with Lzzy Hale of Halestorm.
New band members Jarred Pope (drums) and Kory Myers (keyboards/vocals) join the #keiferband lineup in 2017. Writing has begun for a follow-up to THE WAY LIFE GOES with recording slated for Fall 2018.
Click the Link Below to Listen in:
Review Fix Exclusive: Tom Keifer Talks Singing With Lzzy Hale