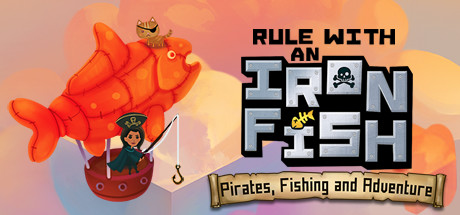 Review Fix contributor Nelson Rios throws out a line and plays some Iron Fish on Steam. Originally a mobile game, Iron Fish is now on Steam.
Having won CNET's Best Mobile Games and Snappzilla's Games of the Year awards, Rule with an Iron Fish's Steam debut presents the game in a format fit for PCs, with a perfected UI. This release includes new exclusive fishy content for Steam that introduces new fish, a cat bobber, and more. Grow your farm at home, dredge up pirate spit to upgrade your boat, and fend off attacking Vikings! Fish your way to glory!
For More on the Game, Click Here.