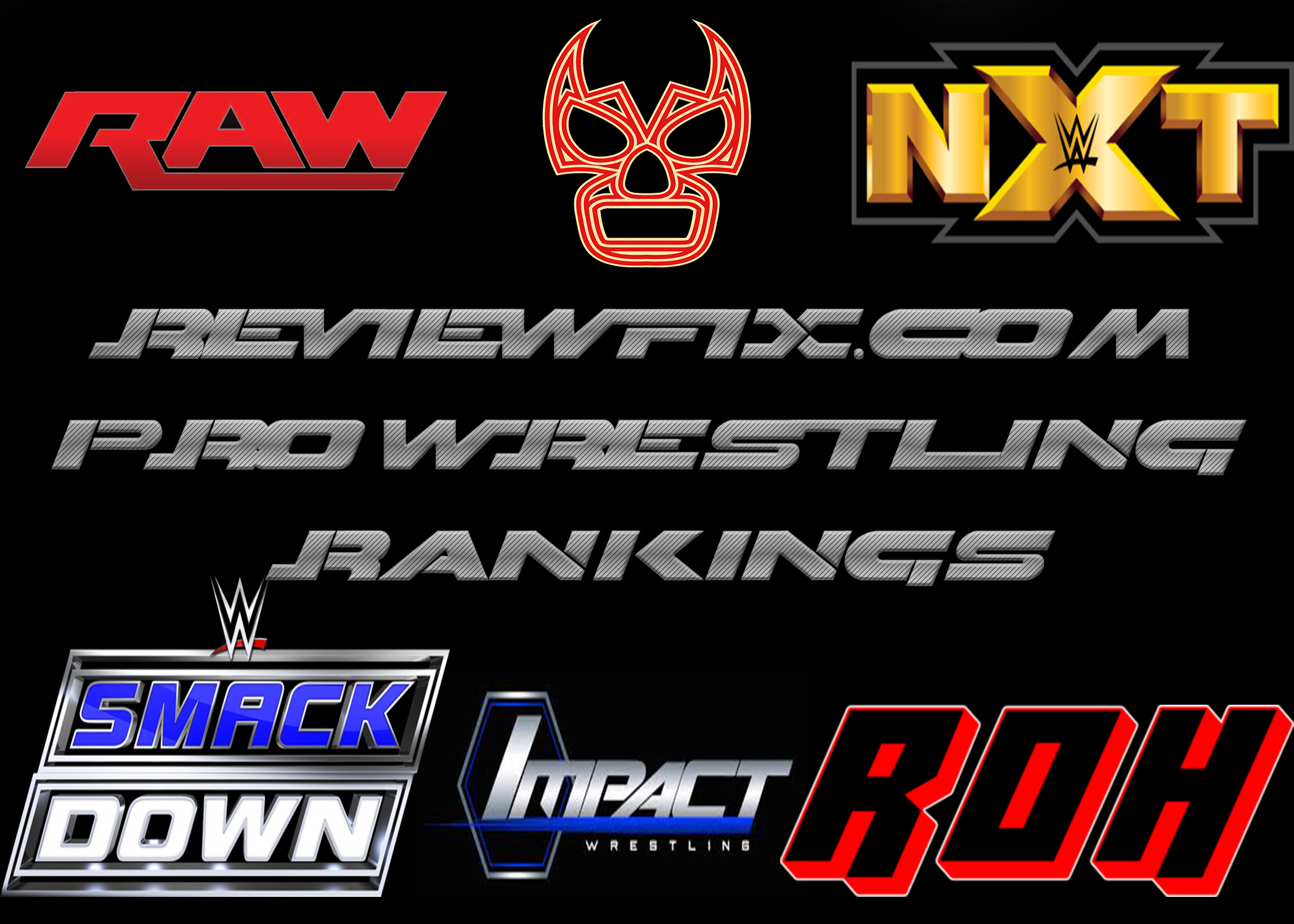 Check out this week's Review Fix Pro Wrestling Power Rankings to see who starred in a wild week of wrestling action that saw Smackdown destroy RAW.
Honorable Mention: oVe: These guys are easily one of the most underrated Tag Teams in the world today and one of the best reasons to watch GFW every week.
5: NXT Women's Division: Even with the loss of Asuka, there's plenty of game competitors ready to steal the spotlight.
4: Mark Briscoe: With a TV Title Shot in the bag, Mark continues to prove he's a more than capable single performer. However, is he better than his brother?
3: Enzo Amore: He's got that Jeff Jarrett thing going on in the fact that you want to see him get destroyed. You can't ask for more from a heel.
2: The Miz: He's the most hated man on RAW and he's never been better.
1: Jinder Mahal: He's the heel the WWE needs right now and is fully capable of putting on a wonderful match with Brock Lesnar. With Smackdown's dominance over RAW this week as well, Mahal has plenty of momentum.