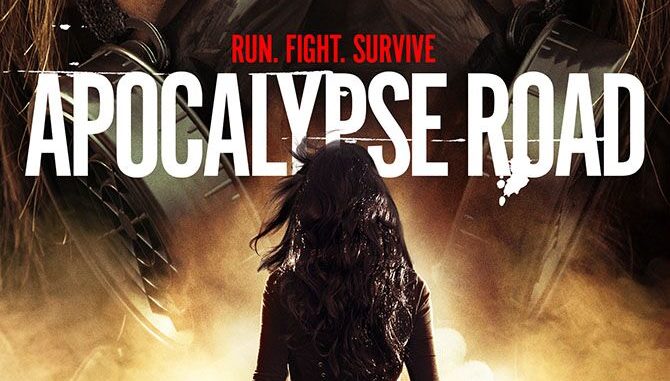 Review Fix chats with director Brett Brentman, who discusses his new film, "Apocalypse Road." Detailing its creation and inspiration, Brentman lets us know what inspires his creative process and why you should watch the film.
About Apocalypse Road:
Following a post-apocalyptic event, two sisters are hunted down and separated by a gang of ruthless killers intent on creating their own twisted form of law and order.  The sisters must fight through this new, dangerous world to stay alive in the hopes of being reunited, and escaping to freedom.
Written and directed by Brett Brentman, Apocalypse Road premieres on VOD 12/5/17 from Wild Eye Releasing.
Review Fix: How was this film born?
Brett Brentman: I came up with the idea for AR based off the idea that you see all these films and television shows about the end times, but none of them seem to depict what the everyday person would encounter when that actually happened. It's always sprinkled with zombies and so on, and I wanted to show what I felt the end of the world would feel like. Nothing overly dramatic visually, just a lot of urban blight and decay. I also didn't want to take a grand scale to the film. I wanted to show the story of two sisters dealing with this new world they're forced to live in. AR is their story and the beauty of it is, we can go on and on with the AR universe because we kept the concept small and left room to expand upon it.
Review Fix: What inspires you to create?
Brentman: I'm a music guy. I write to music, I edit to music too, I even read my own scripts and encourage my actors to read my work to specific tracks as well. The right tempo, the right vocal, instrumental can inspire me to create a mood, then put that mood into words on paper. When I direct, I try to shoot in a style that creates a feeling in the viewer. We don't use standard words like "coverage" on set because I feel that kind of lingo stunts creativity.
Review Fix: What did you learn about yourself thought this film?
Brentman: Not on this film, but on my first film, called KREEP, which is a modern day western set in west Texas I learned how NOT to make a movie. We shot AR right after that horrible experience because I said to myself when I left Kreep, "that cannot be the way it's done." Terrible producers will ruin your vision. I created AR and kept to the crews and cast I wanted to use so that my vision was held intact the entire filming process.
Review Fix: How did you feel the first time you saw it post editing?
Brentman: We edited AR in sequences so that we could really dive into each 20 minute chunk. It was so exciting to see it come to life that way.
Review Fix: You need a special cast to pull this off. How did they?
Brentman: We didn't hold any kind of auditions for the film. I knew what I wanted and we went out and got it. So much of acting in a movie like AR is coming off like you're acting at all. Just talk and be yourself. I think our team did a bang up job of that.
Review Fix: Bottom line-why must someone see this film?
Brentman: Look, there are thousands of films out there. What AR brings to the table are two important things: we shot a feature film on a micro-budget and it's actually damn good and we create this world where I think the viewer can see themselves in. It's not crazy all-out-war… it's a place where each of us COULD see and hopefully viewers will see the film and agree with those two points.
Review Fix: What's next?
Brentman: My thriller THE NIGHT BEFORE is currently in Redbox throughout the US and hitting some other digital platforms like Amazon here shortly. We have a New Mexico based DEA crime thriller, DUKE CITY, in the works which stars Breaking Bad's Dean Norris, Steven Michael Quezada and the great Wes Studi, which films next year in Albuquerque. We have also dabbled in some AR prequels and I just penned a horror film. Lots of projects in the mix.