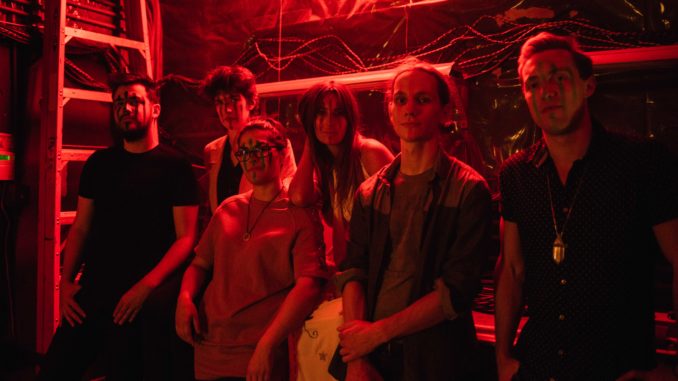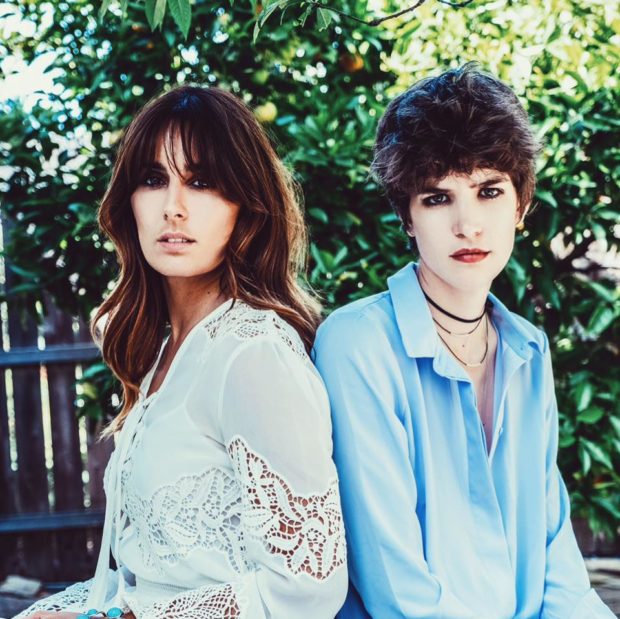 Review Fix chats with singers Charley&Faust, who discuss their origin, creative process and goals for the future.
About Charly & Faust:
Initially introduced to each other in Paris, France, both Charly and Faust decided to join forces and recruit the band's current line up after deciding to relocate to Hollywood, California to attend Musicians Institute in 2016.
Charly's old school punk and blues influences give the band a touch of reality in her guitar playing as Faust takes the sound to a more psychedelic path with her soothing voice. Coralie Hervé is a powerhouse on the drums with groovy Eric Reymond on the bass, both being the backbone of the band's music. Jefferson Fichou surfs his guitar to give the unique sound to the band.
Review Fix: How did the band get together?
Charly: The band started a year and half ago with Faust (Faustine Hornok) and me. Faust is Lead vocal and I am lead vocal as well, and play rhythm guitar. Once we moved to LA, the rest of the band joined us. Eric Reymond (Bass, Backing Vocals), Jefferson Fichou (Lead Guitar, Backing vocals), Nathan Lorber (Keyboards), and Coralie Hervé (Drums) are essential in our band.
Faust: Charly and I met each other in France few years ago and we start to play music together for fun. Two years ago we moved to LA and that's the moment we created the band. The process to find our music companions was long but we don't regret it! They're all amazing.
Review Fix: What's your creative process like?
Faust:Â Well first I come up with some lyrics, and then Charly and I worked on the song together to find the main melody, the harmonies for our voices together, and finalize the lyrics.
Charly: Afterwards, the entire band works on it together. Each band member come up with their parts. Coralie and Eric are very accomplices and always come up with a strong rhythmic basis for the songs. Jefferson and Nathan add the psychedelic side, with talent and simplicity.
Review Fix: What's your standout song? How was it written?
Charly: It is hard to pick one. People really like No Rush. It's one of the reason we decided to do our first music video for this song. It was directed by Mariano Shoendorff and produced by Zoé Pelloux. We started with a guitar riff and then Faust find this idea of talking about time which feat perfectly the flow of the guitar melody.
Faust: My choice of standout song would be "No Rush". I wrote the lyrics at a moment of my life where I felt that everybody worried about time, and described it as a pressure. The past is gone, the future doesn't exist yet, so I guess the best moment of my life is the present.
Review Fix: What are your remaining goals for 2017?
Faust:Â My goal is to keep doing music with Charly&Faust, to transmet strong and beautiful messages through our songs.
Charly:Â My main goal is to develop Charly&Faust. I want us to go further and further. This first EP is only the beginning.
Review Fix: How do you want your music to affect people?
Charly: People should be able to relate to our music. If it doesn't speak to them, it means we lost something on the way or did something wrong.
Faust:Â Through the lyrics and the melody together, I think each of our songs have a strong message. From being to scared to chase your dreams to grieving the death of a loved one, our music is here to escape reality for just a minute, and give you strength to go back to it once you have the courage.
Review Fix: What's next?
Charly:Â We are working on new songs. We want to be able to have new stuff to offer to our public each live show we do. We already have so many new things compared to this first EP! This is very exciting.
Faust: We are playing in different venues in Los Angeles, California in the next few months. You can find all of our coming shows on our website! We are also inviting you to check out our music video 'No Rush' on YouTube!