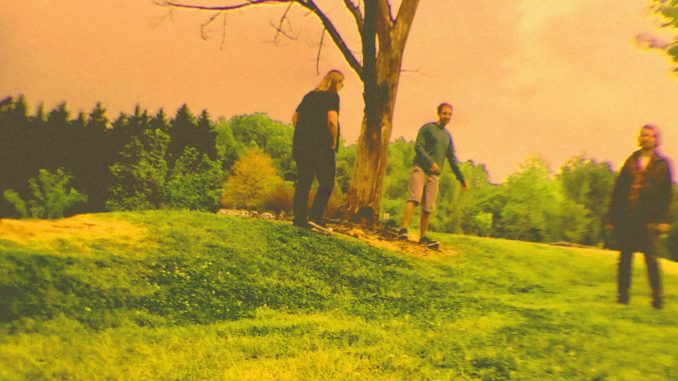 Review Fix chats with Noiseheads' Nick Gray who discusses the band's newest collection of tracks, "Me, Myself And I."
About the Noiseheads:
Formed in 2010, Noiseheads' debut album was featured in several top album lists of 2013 and, alongside their 2015 EP release, has been streamed and sold in nearly 40 countries. The band have toured around the US and shared bills with Fuel, K. Flay, Collective Soul, Murs, SOJA, Psychedelic Furs, and many more. In addition to a television debut under their belt, Noiseheads have been played during drive times on several radio stations across the US, in the UK, and Australia. "When major label execs are calling… and wanting to learn as much as possible about a young band… you gotta feel like something good is happening." (Soundwerkz A&R)
Review Fix: What makes this album special?
Nick Gray: My favorite albums generally consist of the following: each song is just as unique and strong as the other, the artwork evokes the feeling of the music, and they have exceptional replay value. I'd like to think "Sitcoms for Aliens" has all of those elements, at least that was the intent.
Review Fix: What track are you most proud of?
Gray: I'm proud of every single track on this record.
Review Fix: Is there a story behind it?
Gray: The album as a whole could be interpreted as a concept album, but there isn't any specific storyline involved.
Review Fix: What are the goals with this album?
Gray: The goal is for as many people to hear it as possible.
Review Fix: Bands often give their albums nicknames, like the Eagles call "The Long Run," "The Long One," because of all the time they spent in the studio on it. What would you guys nickname this one?
Gray: This is a really neat question and I wish I had an answer for it. We don't nickname things very much… but we do eat a lot of cookies.
Review Fix: How would you describe your sound to someone who's never heard you?
Gray: Imagine if The Beatles had sex with Weezer while being probed by Nirvana and drowned in Soundgarden, then Cat Stevens shows up and sings a duet with Michael Jackson.
Review Fix: Bottom line, why must someone listen to this album?
Gray: Because it's the best album ever.
Review Fix: What's next?
Gray: Probably nothing. We'll likely split right after it's released so we can get together 15 years later once every else catches up to the genius of our catalog and we're ironically headlining Coachella. By then, we'll have holograms of all of us so we can tour the world simultaneously, raking in billions and billions of dollars, never to write a new song ever again because people only like something if it's considered retro. Our drummer will start a side project with Katy Perry and Ben Stiller called The Next Best Thing Besides Nutella Pancakes, and they will be featured on the soundtrack of Avatar 9. The movie will fail miserably.