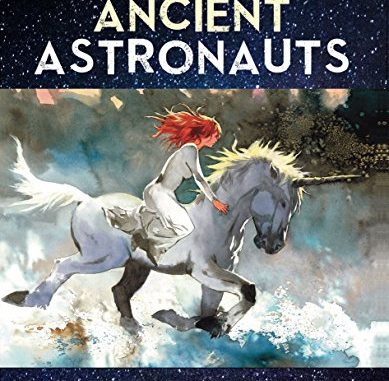 Review Fix chats with Ancient Astronauts artist Vincent Pompetti to find out what inspired the watercolored graphic novel.
For More on the Book, Head to BlackPanelPress.com
Review Fix: What inspired this comic?
Vincent Pompetti: The desire to construct imaginary worlds with their own architecture, culture, and way of thinking, in which we can travel and experience the adventures of the characters as if they were real. I imagined that a traveler with a camera is the witness of the story, and he's reporting it to us. The inspiration comes from my passion for the civilizations of the world, especially the ancient ones, but also future technology.
Finally, I wanted to tell an initiatory and psychological story close to shamanism, with Onys who discovers alternate realities. That comes from my interest in the psychoanalysis of Jung, and in oriental spirituality in general.
Review Fix: How is it different from your previous works?
Pompetti: I worked alone on this project for several years, while I've been the illustrator for several other projects written by Tarek, on subjects like Ancient Rome and pirates, with stories told across several volumes. Ancient Astronauts is a graphic novel of almost 200 pages.
Review Fix: What makes this comic special?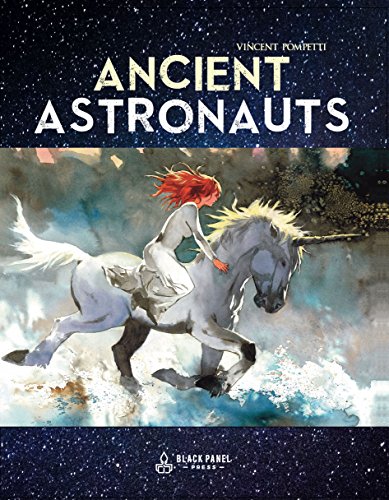 Pompetti: This graphic novel represents 10 years of my life, in which I've projected my dreams, and the desire for freedom, in a universe very different from ours, with various influences and emotions. It's a sort of testament and a genesis. I see it as a pilot episode of a series, although it also works as a stand-alone work.
Review Fix: What creators do you think have influenced you the most?
Pompetti: In Europe I like Hugo Pratt for his ability to dream, and Francois Bourgeon, for his ability to construct worlds in science fiction, I'm thinking of "The Cycle of Cyann" for example. Otherwise, the main authors that have influenced me are Philip K. Dick for his writing, Alex Raymond, Harold Foster, Gene Colan, or Frazetta for their art. The film "Forbidden Planet" has always been fascinating to me; such limited means, but so many changes of scenery!
Review Fix: How do you want it to be remembered?
Pompetti: Whether I'm doing illustrations or comics, I want to share my inspiration, an open mind, something that makes people happy and which makes them think. It's up to the reader to decide.
Review Fix: What's next?
Pompetti: I'm developing two more stories in the universe of Ancient Astronauts, one which tells the story of the planet Omande, and another which continues the theme of exploration. I'm also working on a project about the mythical Atlantis, and other more historical projects, but I don't know in which order yet.