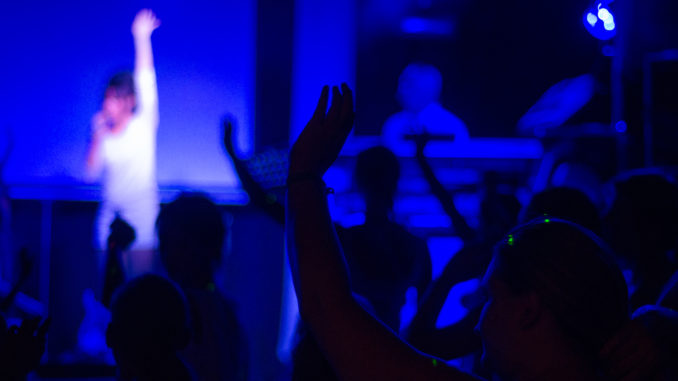 Everybody needs an epic night out at least once in a while. Life is often filled with chaos, stress and responsibility, so making sure to live in the moment and have fun is crucial to your happiness. For one, it could help you relax, improve your health and help lift your mood, especially if you've been a little down lately. There are a number of things that you can do in your free time to let your hair down. The key is engaging yourself in things that make you happy with people who, likewise, make you happy. On that note, this article will explore three potential ideas for your next epic night out.
Club Night
If you enjoy loud music, energy-filled people, and a vibrant bar, then a club night may be your idea of an epic night out. It is a great chance to hear some of your favourite jams, spend time with friends, and think about absolutely nothing. Getting lost in the music and living in the moment is part of what can make it epic. If you want to go the extra mile, consider going alone as opposed to with a group. This is your chance to be spontaneous, meet new people, and not worry about being judged. No matter where in the UK you are, there are numerous clubs that you could consider visiting such as Soup Kitchen in Manchester, Corsica Studios in London, and Various Venues in Oxford.
Music Concert
Concerts can be a great way to sing at the top of your lungs until you lose your voice and dance until your body is sore. This may be an ideal night out for you if you thoroughly enjoy music and crowds. If you decide to go to a concert for a night out, you can start by choosing an artist you'd love to see live. You can then go on to see when they'll be in a city near you and how much tickets cost. There are several hacks you can use to get cheap concert tickets like signing up to newsletter and mailing lists, joining Amazon Prime, buying tickets directly from the venue, and avoiding buying them on the first night. Once you secure your tickets, the recipe for a truly epic night is being yourself, enjoying every moment, and sharing it with people you love the most.
Costume Party
In the case that you're looking for an idea of something that's different to do, why not consider a costume party? It's your opportunity to dress up, wear celebrity masks, and be whoever you want to be for the night. You could choose your favourite celebrities or cartoon characters, as well as anything else your imagination can muster up. As with any party, it's a chance to dance, enjoy a couple of drinks, and good company too.
All work and no play is said to make for a very dull person. It's, therefore, important that from time to time, you get out and let your hair down. Even if you aren't the partying type, you should explore ways that you can have unprohibited laughter and an unforgettable time. Doing so might just renew your love and interest in life.