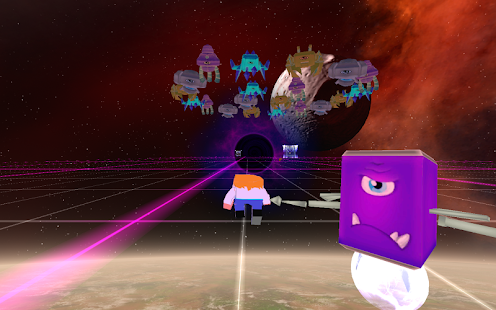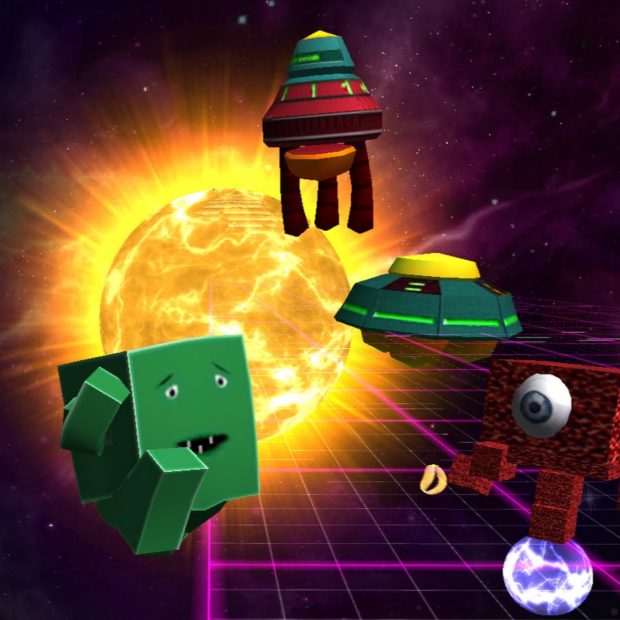 Review Fix chats with Mush Games founder Chris Carpenter who gives us the behind the scenes look at his game, Pheugo. Although powered by a love of retro games the likes of Super Mario World, Crash Bandicoot and the arcade era, it's an insightful creation that today's gamer can enjoy as well.
Review Fix: How was this game born?
Chris Carpenter: My name is Chris Carpenter I am the founder of Mush Dev Studio. I was born way back in 1971 and my first ever arcade game I played was space invaders back in 1980 to which I have never really got over that experience.
About a year later I was in the news agency with my mum who was buying a newspaper when I spotted a computer programing magazine. I looked through it and noticed some code that said LIVES = 3 in a BASIC program that was a really crude space game. At that moment for some weird reason I was fascinated by the prospect of changing the code to read LIVES = 99 lol.
Anyway real life kicks in and I ended up getting a diploma in business programming (because we all need money right) which has seen me write many data capture programs for factories and automation which allowed users to select products and then it weighed said products and produced barcoded labels, collected totals and delivered various production reports etc etc
When I was nearly 40 I had a sort of mid life crisis and decided that I really wanted to make my own commercial game. (I had made many little prototypes and experiments on all sorts of devices but nothing really substantial). I came across Corona SDK and made a game called Wordistic and another weird meditation app called GeoSonic but was not entirely satisfied. I came across Unity 3D in 2014 and was instantly hooked. After playing around with it for a year I decided I would have a crack at making my childhood dream game. I was always fascinated that many early games were so fun to play even though the graphics were so basic. I watched many YouTube videos about the game developers and especially the Atari 2600 game developers and games. I realized that the limitations on the hardware forced the early game programmers to be very creative. I had also read and been impressed by how google used older hardware to program their Android L iteration of their operating system (so that when it was run on the newest hardware it ran very fast and responsive). With that in mind I decided to make a modern mish mash of my favorite games like Galaga, Space Invaders, Galaxian, but in a modern 3D format and that instead of a space ship I would have characters throw objects (so as to cater for everyone who had ever played Super Mario or Crash Bandicoot). I would make it lean and tight so that it would work on mobile devices but ultimately is was to be a PC/Console game (which I am in the midst of finishing now).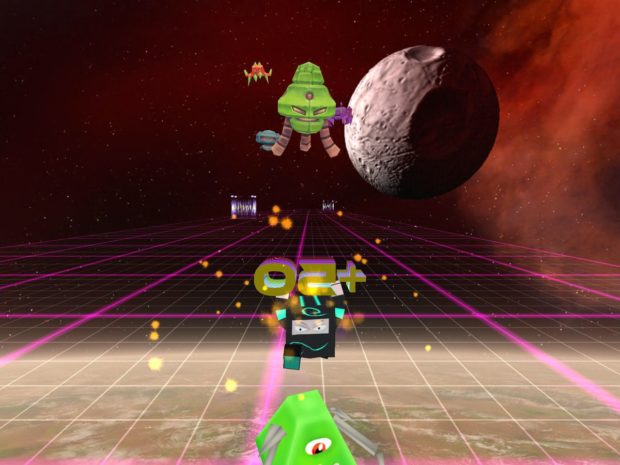 Originally my arcade game was called Escape, but after reviewing the App store i noticed there were heaps of Escape named games so I looked for words which meant escape and stumbled across Pheugo (which means "to flee" in ancient Greek).
Review Fix: What has development been like so far?
Carpenter: Development was long and slow but I realized it was more like an apprenticeship as I had never made a 3D game before and was still learning Unity 3D so I had a lot to learn and just kept pressing forward. I had this really inefficient routine where I would code a feature during a day and then compile for the android smart phone and apple ipad and play test every night. I would decide by eye and feel if what I had done was progress or not and if it wasn't good I would roll back to yesterdays backup and tackle the feature from another angle. At a certain point I started to use Unity's amazing profiler and this sent me on an optimization crusade which ultimately saw me re-write some modules two and three times. This technique ultimately worked well as I have found when you sleep on something your subconscious works out the problem in a far more efficient and expanded way than I had originally coded it.
Review Fix: What makes this game special?
Carpenter: I think Pheugo is unlike many of the games currently available as the main game mechanic of throwing plasma balls was different than shooting lasers and bought a new randomness to gameplay. There are no ads or anything to annoy the player so I think that is also a plus.
Review Fix: As an indie studio, what do you think you guys do differently than the big publishers?
Carpenter: One of the advantages of an indie studio is that I could do the code – play test – backup routine daily and have a constantly playable game that could pivot or add new features as needed. It's a lot more adhoc way to make a game and ultimately the game itself determined what sucked or what was needed or what needed to be tweaked as I went along.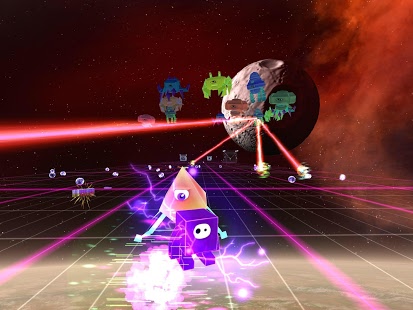 Review Fix: Any fun stories or wild moments during development?
Carpenter: A few weird things happened during development which ultimately led to extra game features. For instance on the first stage when the meteor hits the cage one of the plasma balls would completely disappear so there would only be 3 plasma balls instead of 4. I spent quite a bit of time trying to figure out what was causing it and eventually settled on the idea that if I could not fix it I would make out that the plasma ball had infused into the player – this then led to the idea that the player had a shield and could jump slightly better and move faster than the other fellow prisoners.
Another was the mother ship fleet at the back which were originally static. During play testing one night a plasma ball ricocheted off another object and hit one of the fleet ships – this immediately led me to the conclusion that it would be awesome if you could attack to fleet ships as well so I made them into a much more dramatic and integral part of game play.
Another weird and unexpected bonus happened when I was optimizing the double jump code. During debugging I accidentally remarked out a line which kept tabs on which number jump I was on (first or second) this led to a "Flappy Bird" mechanic whereby you could keep tapping jump and maintain a flight response. I then made it so that any character that activates their special power has this ability. It makes for some cool game play when you endless jump up to the right height then whilst falling throw a plasma ball at a high target such as a turret.
One day my granddaughter was play testing and she mentioned to me that not every enemy wanted to or should be a bad guy and that I should have a angel like enemy. This lead to the 1 in 100 chance of an angel appearing from a recently destroyed mother ship.
On another occasion I was looking for a sound bite for the Saskreecher character's special power (which is farting or smelling really bad). My grand daughter was on the chair beside me watching youtube and when she altered her position the vinyl chair made this weird "Fart like noise" so I asked her if she could hold onto the chair and run on it at the same time. I recorded this and it became the weird noise you hear when the Saskreecher is using his special power.
Review Fix: Do you think preserving older gameplay mechanics in new games is important?
Carpenter: I do think that that preserving older game play mechanics in some new games really makes sense as it utilizes skills that the players have already learnt and adds to continuation of game play evolution and tradition at the same time.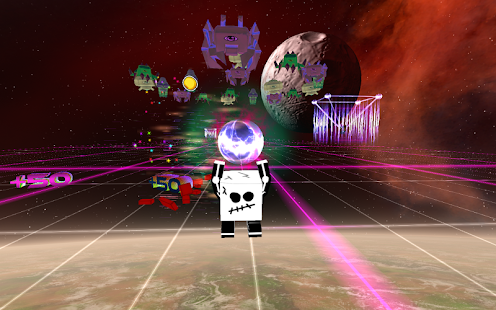 Review Fix: How does this game disrupt the video game landscape?
Carpenter: Pheugo wont disrupt the video game market but I feel it may eventually carve out a new hybrid genre as it mixes styles from other video games into a newer competitive format which will seek to find who can adapt and be the best at quick response decision making on the fly in a 3D physics timed game board. It actually went from being a "Pitfall 2" type of escape the environment style game into a "get the best time with style" type of game as it slowly settled into its own niche.
Review Fix: Who will enjoy this game the most?
Carpenter: I think people who l grew up playing Mario Bros / Crash Bandicoot games but love the retro style arcade gameplay may like Pheugo (I hope).
Review Fix: How do you want this game to be remembered?
Carpenter: I would love if Pheugo was remembered as the first of six crazy 3D arcade games I plan on making.
Review Fix: What are your goals for the game?
Carpenter: My goal is to introduce the gaming community to a new style of arcade game play that will thoroughly test game play skill with real time quick decision making in a random environment of 3D physics.
Review Fix: What's next?
Carpenter: My next game will be the second of six arcade games I have in mind. This one will be loosely based on a 3D asteroids style gameplay but with a game play mechanic which I can not divulge at this stage.
[embedyt] https://www.youtube.com/watch?v=7GQBZTi6dmQ[/embedyt]