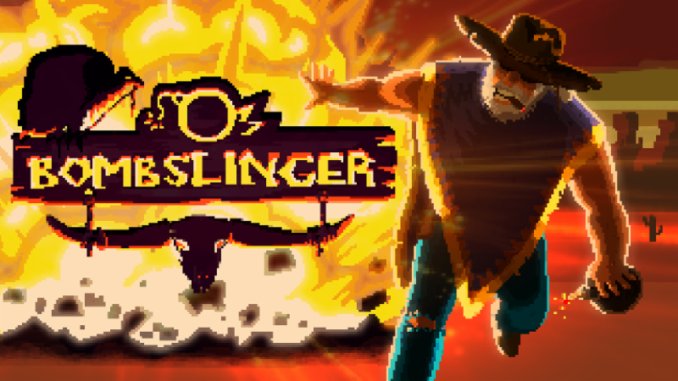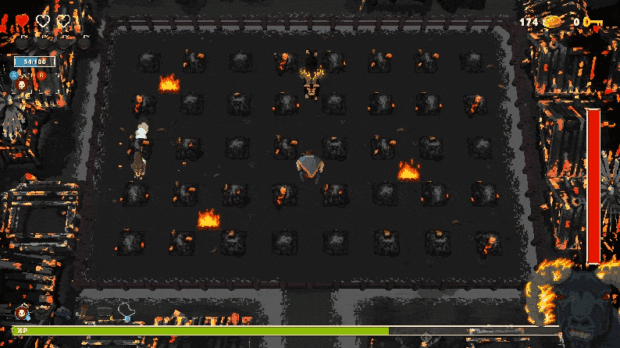 Review Fix chats with Mode4's Andrea Di Stefano and Ferry Keesom who discuss their new puzzle game, Bombslinger. Inspired by a love of Bomberman, the game takes the classic gameplay in a cool new direction, creating something incredibly unique in the process.
Review Fix: How was this game born?
Andrea: I always loved Bomberman but I never really had gamer friends to play with. Eventually, I became a fan of Saturn Bomberman which had a great single player mode.
Ferry: When we started Mode4 we were looking for a concept that excited us and that we'd be interested in playing ourselves and since we were playing many rogue-likes at the time the idea of a rogue-like Bomberman game clicked with us right away. We went for the Wild West theme after dismissing cowboy zombies and cowboy robots, or something like that. Also, when we found the game's title, we were like, yeaahhh!
Review Fix: What makes this game special?

Ferry: Bomberman-inspired gameplay has not seen many deep iterations over the years. Sure, you have many multiplayer clones but we wanted to see if would could make something really different using the bomb-dropping gameplay as a starting point.

Andrea: Also, the music. Shout out to our composer Ashton Morris who had to put up with our "what about blending AC/DC and the music form that Renegade series with Lorenzo Lamas?" requests…thanks Ashton.
Review Fix: What other games from the past have influenced it?
Ferry: Besides *that* obvious game, rogue-like games from recent years have been a strong influence and it was really cool to see what works and what doesn't when you blend rogue-like design and Bomberman gameplay (insider's tip, a lot doesn't!)

Review Fix: What inspired the art?
Andrea: The art was also a mix of personal favorites. The 2D characters on 3D backgrounds are inspired by old PSX-era games like Japanese RPGs. The character art though, that's full of love for old LucasArts adventure games.
Review Fix: What did you learn during the development process?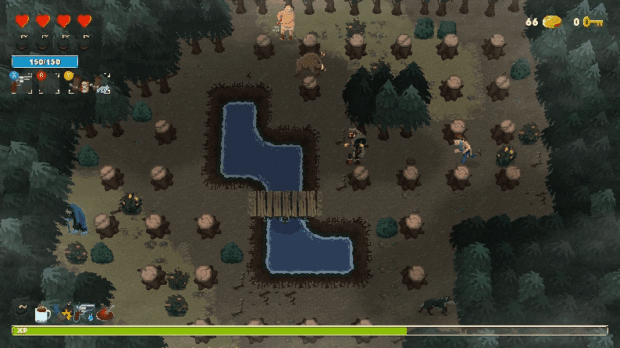 Ferry: Wow, so many things! Starting our company Mode4, coming up with a game and delivering it. Hell of a ride!
Andrea: We're a super small team and we're very happy and dare I say, a little proud, to be able to finish Bombslinger and bring it to several platforms! And not dying in the process!

Review Fix: Any fun stories?

Ferry:…errr…maybe not that funny a story but we had burglars coming into our office at night. We had console dev kits and several computers. The only thing they chose to steal was our newly bought mac mini…we bought it literally two days before for the Bombslinger Mac port.
Andrea: Mac minis work great as theft bait.
That same week another non-funny story happened. An old dog jumped from the fourth floor of our building directly through our ceiling window. We're on the first floor.
That week was memorable for all the wrong reasons.

Review Fix: Bottom line- Why must someone play it?

Andrea: We think we managed to create a unique take on the Bomberman-style gameplay. The main content of the game revolves around the single player adventure but there's a cool local multiplayer battle mode.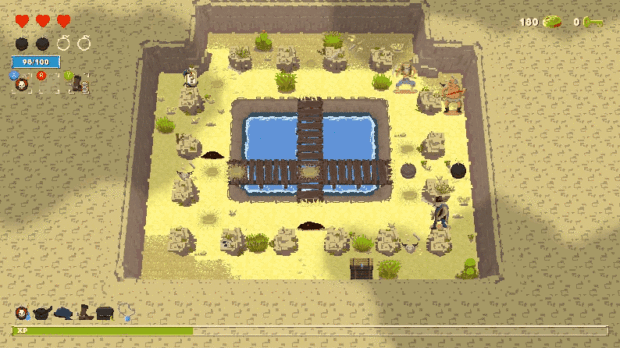 Ferry: Yeah, Deathmatch! We count the kills and never make players wait to respawn, like frags. It's pretty hectic and people seem to love it when we show the game around (that, or they're very good at lying!).
Review Fix: What's next?
Andrea: Good question! Sleep!
Ferry: Depending on Bombslinger's reception, there might be some more things we want to do with it…We have some cool content that we didn't manage to fit in. And oh so many ideas.
Review Fix: Anything else you'd like to add?
Ferry: We put a lot of effort in Bombslinger so we're both excited and stressed about releasing after three years of work…so yeah, we hope you'll have fun playing it.
Andrea: Can't think of anything witty! I hope people will enjoy Bombslinger! If they don't I hope I never find out.
[embedyt] https://www.youtube.com/watch?v=Z-Cwy3OmH_I[/embedyt]