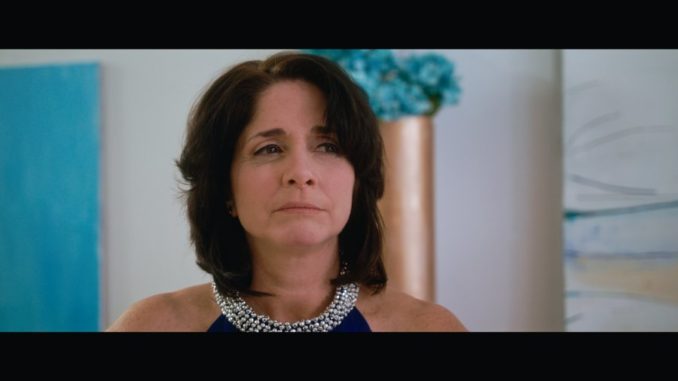 Review Fix chats with The Waiting Room director Debra Markowitz, who lets us know all about the creative process behind the film and what to expect from it at this year's Queens World Film Festival.
Review Fix: What was the inspiration for your film?
Debra Markowitz: The Waiting Room was a 72 Hour challenge, and the actors themselves inspired me to write the story (I had to see the actors I was to work with, and I wrote the story around them). This was very much like a jigsaw puzzle to me, who would be what to whom.
Review Fix: What did you learn about yourself while making?
Markowitz: That I am meant to make movies. Movies that mean something and heal people.
Review Fix: What was the most challenging part of making it?
Markowitz: We only had enough money to shoot one day, so we needed to complete this, no matter what, within the time allowed.
Review Fix: How do you want it to be remembered?
Markowitz: As a beautiful film that makes people think, and perhaps give them a different perspective on what love actually means.
Review Fix: How does it feel to be a part of the festival?
Markowitz: Great! I love the Queens World Film Festival. It's a difficult festival to get into, I love the directors who run it, I know they put their heart and soul into everything they do, and that they adore their filmmakers. Â I know I'll also have a great, attentive audience.
Review Fix: What's next?
Markowitz: I'm raising money for webseries pilot, Couple of Guys, and holding a fundraising concert with the incredible former Phantom of the Opera, Ciaran Sheehan, Â performing, on April 15 at the North Shore Towers Cinema (www.couple-of-guys.com), writing feature, The Only Woman in the World, which I hope to direct this year, then continuing on writing feature, One Day at Christmas, based on a novella by Michael Fedele (which I will also be directing in the future), casting and producing short film, Italia, for Greg Cioffi, and whatever else comes up that I am interested in. The Waiting Room, The Choice and Chosen will continue on their festival journies for the next couple of years.
Review Fix: Anything else you'd like to add?
Markowitz: If you make your own work (and you're good at it), you'll never be out of work, and no one can stop your dream. I will never say that diversity in movies/tv etc isn't an issue, but when you're the boss, no one can stop you.
www.intentionfilmsandmedia.com