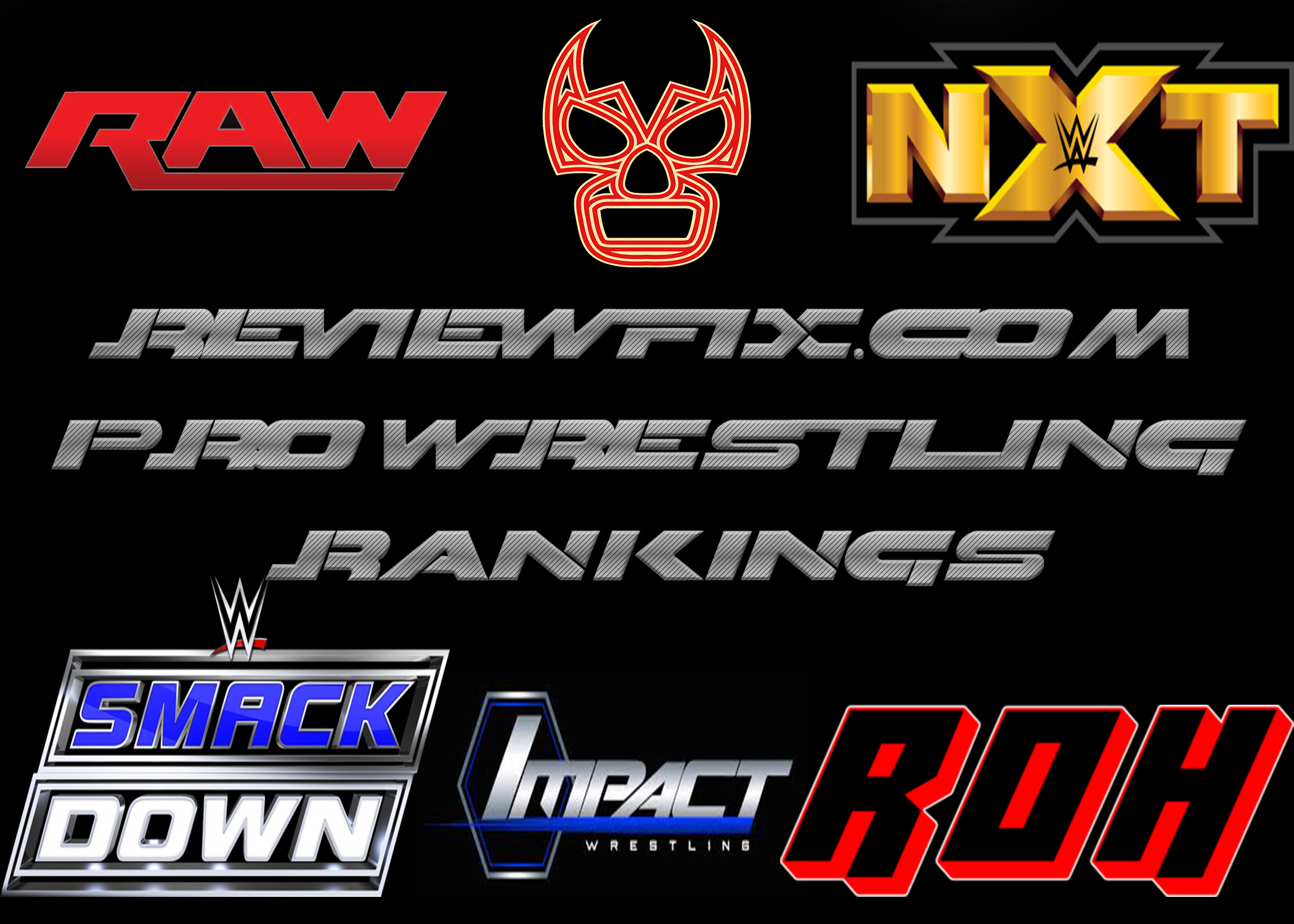 Check out this week's Review Fix Pro Wrestling Power Rankings to see who starred after a huge week of wrestling action.
Honorable Mention: Buddy Murphy: The Aussie star is ready to challenge for the Cruiserweight title. With one of the most unique finishers on the brand, he's one-of-a-kind.
5: Matt Taven: The Kingdom's King is on a singles push he's never seen before in ROH.
4: Ronda Rousey: Her performance at Wrestlemania 34 was stellar and her appearance on this week's RAW was just as solid. She's ready to be a player in the Woman's Division.
3: Bobby Lashley: The return of The Destroyer makes RAW a much better place. One of the most dominant TNA Champions ever and a former ECW Champion, RAW desperately needs someone with his credibility.
2: Carmela: The new Smackdown Women's Champion picked the perfect time to cash in her Money in the Bank briefcase, taking advantage of the debut of the Iconic Duo, Peyton Royce and Billie Kay.
1: Seth Rollins: With Brock Lesnar a Part-Timer and the IC title around the King Slayer's waist, Rollins is the real star of RAW.