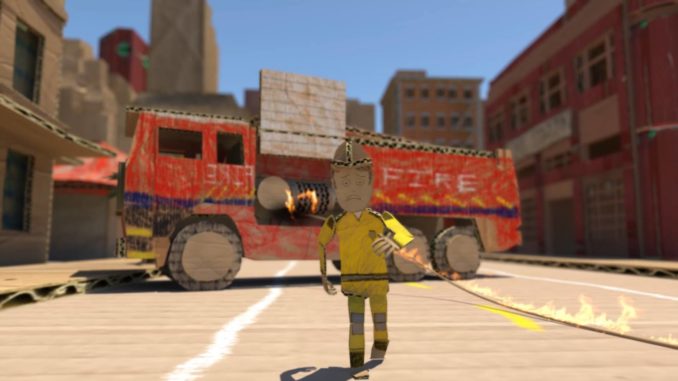 With no real story and the absence of a real climactic payoff, "Fire in Cardboard City" is a short film that you never feel invested in. A sad fate, especially given the fact that the quality of the overall animation far outweighs the depth of the narrative.
More like a series of disasters in Cardboard City, with characters that fail to grab your attention, followed by a not so shocking twist, it feels more like a small sample of what this team could do, in hopes of one day getting an opportunity to do so. While this is the goal of all short film creators, this attempt is rather blatant.
Although it doesn't feature a wild musical score or a top-notch cast, Phil Brough and Matt Heath's "Fire in Cardboard City" will remind you a ton of "Lego Movie." Why? Because you'll smell the big plot twist coming a mile away. Lacking a real narrative push, its mishmash of scenarios is what you'd expect from a few kids in a backyard. Not so ironically that's what you get by the end.
Again, it's not fair considering the quality of the animation. The fire, the water, the city, all look great. There's a litany of untapped potential here. And although the film is a short, it feels larger and there's definitely room to do something. Ultimately, however, it just falls flat.
Overall, with a predictable and lacking story, this film's most redeemable quality is the fun and unique animation. If that's what you're looking for, you'll get a momentary smile or two out of it.