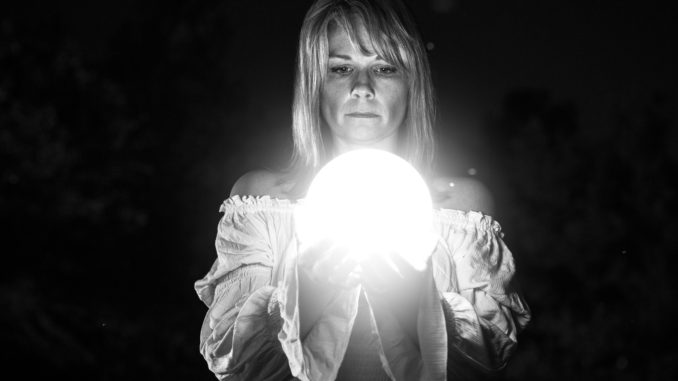 Review Fix chats with The Captain Ledge Band's Bass player and vocalist Cliff Downing, who discusses the band's origin, creative process and their new album, "Rumors of the Great White Skunk."
Review Fix: How did the band get together?
Cliff Downing: When our daughter was born Jeana had some time off work to do the mother thing. She picked up a mandolin that we had bought for one of our boys and started learning to play. Jeana was raised in the Church of Christ and has been singing harmonies since she was 3 years old. After a short time, she asked me to start playing bass again and it wasn't long after that we played a benefit.
I hadn't played bass in about 10 years. I had an accident sliding into a base during a softball game 10 years earlier and had shattered the end of the inside bone of my right hand into 5 pieces. The surgeon that pieced it together had told me that I wouldn't be able to play again and since 1996 after all the pins and cast were done I had been unable to play. I just didn't try again until Jeana asked me to play with her 10 years later. To our amazement, the wrist worked. It still gets really sore sometimes but being able to play music makes it worth it.
Review Fix: Who or what influenced this album the most?
Downing: Like all of our music it is heavily influenced by where we live and the people we interact with in our everyday lives. Most of our songs are about those people or the stories of the people we meet.
Review Fix: Make makes this album special to you guys?
Downing: The awesome collaborative effort of all the musicians that worked on the album. Tony Adams, used to play with Grammy winner Michael Ginsberg and is an incredible talent. Greg Gash has been a metal guitarist and putting an acoustic guitar in his hands and giving him the freedom to explore different sounds and effects on the acoustic was a real treat. Justin Joslin is a tremendous songwriter and I honestly don't think he realizes how much talent he possesses. Plus, we recorded this in the home my grandparents built in the mid-1960s. The room has all this glass and hardwood floors plus a huge vaulted ceiling. It gave the recordings some depth that you don't get in a sterile studio environment. Since then we've been forced to move due to some differences within the family about the property the home sits on. This album is the last work we or anyone else in our family will ever write and record in that house.
Review Fix: How is it different from your previous work?
Downing: We learned a lot about the realm of digital recording on our first album. This album expands on that knowledge and we hope that it made it a lot better. The first album had a song called "Threadbare" and the video got some nationwide airplay on ZUUS Country TV and on CMT. The video was shot by a videographer that used to work with Hanson. This album has several songs that we think have that kind of potential.
Review Fix: Why do small town love stories matter?
Downing: There are not as many distractions in a small town so when you meet someone you become truly immersed in them and their world. Because of how remote and sparsely populated our area is there's not many distractions from friends or all the busy life of someone that lives in the city. The pace of life is a lot slower and that allows you to really get to know someone. For better or worse you learn a lot about someone when your worlds become so immersed and intertwined because of the lack of distractions. In a small town, you can really see the stars and pick out the milky way. Individual planets stand out a lot brighter than the rest of the stars and the depth of the universe is more apparent than they are when shrouded by city lights. Sharing those things with a person you have just fallen in love with is an unrivaled and soul-stirring experience. We would honestly recommend that couples get out of the city and spend some time staring at the stars together. It's a very immersive experience when shared with someone you love.
Review Fix: How would you describe your music to someone who has never heard it?
Downing: We like to call it Red Grass Blue dirt. It's a more soulful music than what people expect from Bluegrass and the high speed and fast picking and but it's not the full-blown party anthems that come out of Red Dirt. A fan once commented that it will surround you and make you feel welcome.
Review Fix: What are your goals for this album?
Downing: We hope that it will draw more attention to us as songwriters and storytellers. It's already won the International Music and Entertainers Association 2018 Bluegrass Album of the Years and we're beginning to experience some new interest in The Captain Ledge Band.
Review Fix: What's the standout track? How was it written?
Downing: There seem to be two tracks that get the most comments. Bucket Mouth, a song about small-town gossip that was inspired by where we live and I Wish, a hopeful anthem and commentary on how the world is and how we wish it would be.
Review Fix: How do you want this album to be remembered?
Downing: For the story that the listener will find when they listen to the entire album in the order that the songs are intended to be played. We think listeners will find it interesting how the story you take away from it is different for each person.
Review Fix: What's next?
Downing: We're very excited about what's next. After we completed "Rumors" guitarist Lonnie Lay joined the band. Not too long after his coming onboard, during a short tour, we ran into an artist named Anthony Gomes. After our set Anthony commented that Lonnie was just like a young George Harrison. We're really anxious to get him into the studio. We're working on songs for our third album and it will be recorded in a very nice studio. The producer is someone that's worked with Garth Brooks and Alyson Krauss.
We've also been rehearsing with a percussionist named Michael Robertson. He's one of the local drummers. Adding some percussion has been in the back of our minds for a long time but the right person just never presented themselves. Mike is very interest in what we're doing and his contributions to all these songs that have never had percussion in them have been great. I think fans are really going to enjoy the whole vibe and groove that will come out of this.
Other than that, we LOVE to play live and look forward to getting in some "windshield" time traveling to shows.
Review Fix: Anything else you'd like to add?
Downing: A lot of artists tend to disappear after shows. We love meeting people SO… if you see us live come up and introduce yourself. Sometimes we'll even have some extra jars of honey from our hives or some homemade lip balm that uses wax from our hives. If we have extras we'll hand them out to people after the show.