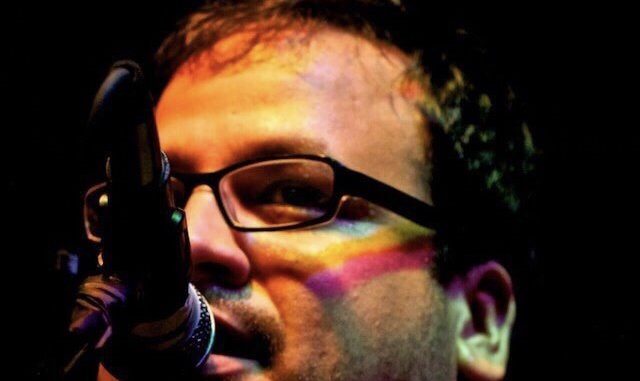 Brown Kid's first EP; Rusty Strings features reggae and hip-hop influences, heavy use of scratching and acoustic guitar, and plenty of references to a particular green plant. It's a formula seen before by a band called Sublime, and similar to the sound of the brainchild of the late great Bradley Nowell, it just works. There's something about the catchy beats, foot tapping guitar, and catchy lyrics that is infectious.
The title track Rusty Strings is the best example of this. The tropical island vibes practically ooze from the song, making you want to lay down on a bed of grass, on a picture-perfect summer day, and enjoy the simpler things in life. It's a beautiful thing when a songwriter can quite literally manipulate your emotions to make you feel a song, instead of listening to it. The song itself is about Brown Kid's feelings of being lost in the world, but that his music will guide him to where he needs to be. "Oh, I know that on this road I must travel alone." is an excerpt from the chorus that reinforces the idea that this is his journey, and he's the one that has to walk his path.
"La Farra," the second song on the EP is the most cheerful and carefree of the seven offerings of the album. It's all about being young and having the time of your life. It's catchy, it's upbeat, and most importantly, it's fun.  It perfectly embodies the spirit of the EP. "The liquor got me spinnin' I'm lookin' at the women, they're all dancin' to this rhythm." This line from the song perfectly embodies the theme. The bright acoustic guitar riffs, the beat of the drum, and the rhythmic delivery of the lyrics; almost to the point of rapping, create a song that is sonically kinetic. It makes you want to move your body, whether it's tapping your foot along to the beat, or dancing like no one is watching. Not being able to sit still while listening to this song is one of the best compliments it can receive.
Brown Kid's first full-length EP Rusty Strings perfectly embodies the flavor that bands like Sublime and 311 captured in the nineties. Even when it touches on more serious subjects such as death in the song "Welcome To My Funeral." It manages to flip the script and keep it light-hearted and witty by being written from the perspective of the deceased. The fifteen minutes or so that you'll spend listening to the EP will be the best fifteen minutes of your day, whisking you to a tropical island to have some laughs, some tears, dance the day away, albeit with the rather strong scent of a particular plant in the background.