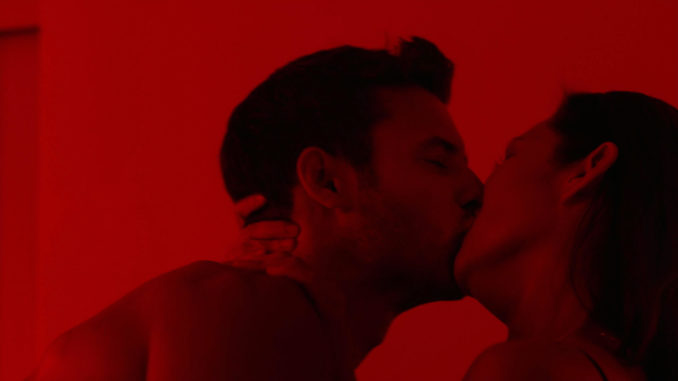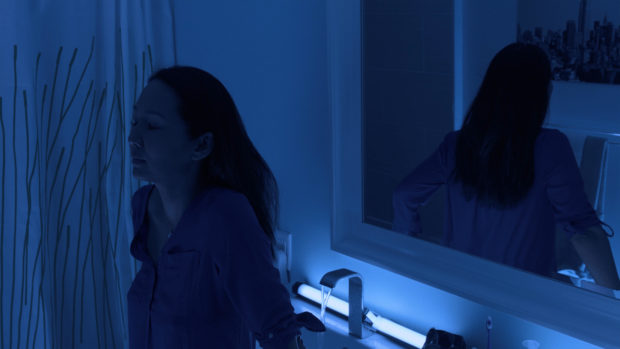 Review Fix chats with "Affection" director Tricia Lee, who discusses the inspiration behind her new film and its appearance in the LA Shorts International Film Festival.
About Tricia Lee:
Tricia Lee is a writer and director who has directed three award-winning feature films and 11 shorts. Her film Blood Hunters screened at the Goes To Cannes Marche Screening and had its world premiere at Horror Channel's Frightfest in London.  Her other work includes Silent Retreat which won best Canadian Feature at The Toronto After Dark Film Festival.
Review Fix: How did you feel the first time you read the completed script of this film?
Tricia Lee: It's an unusual story of how the script for this film came together.  I was working with an actor on a play he was about to be in.  The play was called Goose Dreams and it had a really interesting theme about love that really spoke to me.  It was about whether love could simply mean that I affect you in some way and you affect me.  Can that be enough to call love?  It was Friday when we worked on breaking down the play.  That weekend, I ruminated about the idea and on Monday, I wrote a 10-page script.  The next day, Tuesday, I posted on Facebook that I wanted to shoot the film and asked who in my community wanted to come out to play.  I had an overwhelmingly positive response and in just over a month, we were shooting!  I reworked the story from that point, digging into my own vulnerabilities and put a lot of myself, my fears, my pain into that script.  It felt very cathartic to complete the script.
Review Fix: Was it difficult to write and direct?
Lee: I usually work with a creative partner Corey Brown, who has written all the features I've made.  This was the first time in a long time I had written something I was going to direct.  I don't think it was difficult, in fact, because I put so much of myself into the writing process, it actually made it easier to direct in some ways.  As a director, I work to find a part of myself in every character.  For this piece, I didn't have to look very far because the main character came from my soul.
Review Fix: What was the feeling like on set?
Lee: We shot for two days, over a weekend in Toronto.  It was fantastic and my only complaint was that it was too short!  I worked with a lot of people I had worked with before or had known for some time and wanted to work with.  My cinematographer Angel Navarro III had shot my previous short and it was really great to have a familiarity in our styles of storytelling and collaboration.  My production designer, Taylor Aymer met for the first time on this production and we did all our pre-production over text message while I was in LA and she was in Toronto.  Mike Reisacher, my editor had edited my second feature Silent Retreat, came to set to start editing right away because I had to fly back to LA 2 days after we finished shooting.  It was incredible, we completed a rough cut 24 hours after we finished shooting (and that included me staying up all night to pack up the equipment afterward and returning stuff during the day)!  My composer Janal Bechthold and I worked remotely as well, talking through moods and feelings we wanted to elicit over the phone and text and we were able to capture exactly what I was looking for with the score.
Review Fix: What stands out the most about your cast?
Lee: I was so lucky to work with such a passionate and dedicated cast, who opened up and gave themselves to this personal project.  They were both my first choices and I was so lucky to work with Steph Song and Steve Lund.  I had watched every episode of Blood and Water and Steph just shines as such a natural performer.  Steve's agent proposed him after reading the script, and even though I had written the character as much younger, I changed the character to fit him because he is so talented and was just perfect for the role.  I wrote Steve a personal letter to convince him to be in the film and he wrote me back the sweetest letter, accepting.  I later found out that he had written the letter without even reading the script!
I picked up Steph up from the airport the day before the shoot and we had lunch with Steve.  This was all the time we had together before we shot, but in that short time, we got to bond and share ourselves in preparation for making this film.  What strikes me about both these actors is their vulnerability and I am so grateful they shared it with me and now I get to share it with you!
Review Fix: What makes this film special?
Lee: This is the most personal film I have ever made.  It is a film about more-than-one-night stands, affection and connection.  It's about a woman who is in the second stage of her life, after divorce, who is figuring out what her definition of home is.  It's about age, insecurities and vulnerability.  What is more intimate, sharing a bed with someone, or sharing your fears?  We touch on these points in this short 10-minute film, leaving the audience to ponder, what is love, affection and home?
Review Fix: Who will enjoy it the most?
Lee: I think women who have passed their mid-twenties will enjoy and relate to the life issues this character is going through.
Review Fix: How does it feel to be a part of the LA Shorts International Film Festival?
Lee: I am so excited to be a part of this prestigious Oscar-Qualifying festival.  I am very proud to have the world premiere here in LA, where I now live and glad I can attend in person and meet people and chat about how they felt about the film.
Review Fix: Bottom Line: Why must someone see this film?
Lee: The film speaks about women's issues and is a new perspective from a unique voice.  The film also has a very interesting color scheme that is reminiscent of Wong Kar Wai's In The Mood For Love.  It's a fun and moving experience for the audience.