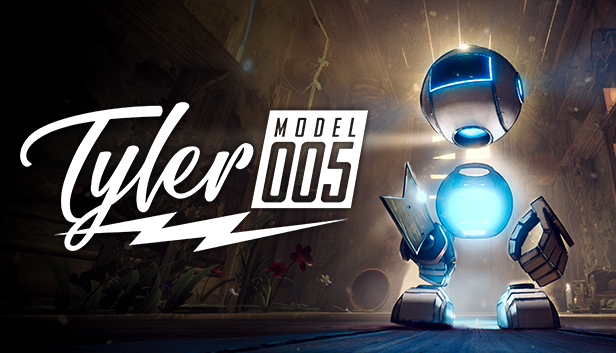 Review Fix chats with Lance Gardener, Founder of Reversed, Interactive who discusses the creative process and goals for the developer's newest game, "Tyler: Model 005."
About the Game:
Set in a dystopian mid-century house full of puzzles, Tyler is faced with larger-than-life obstacles, as everyday objects such as chairs and bookshelves become massive hurdles the tiny robot must overcome. Tyler must find new light sources throughout his journey in order to stay operational. Without light, Tyler will lose his ability to function.
Additionally, household vermin lurk around every corner, and it's up to Tyler to use a variety of weapons – such as blades, boxing gloves and cherry bombs – to defeat the enemy creatures. Luckily, Tyler can upgrade equipment through a handy skill tree that allows players to enhance Tyler's speed, agility, power, and more.
Review Fix: How was this game born?
Lance Gardener: I was working as an environment artist. It was a fun job, but I always wanted to get to the stage of developing a game from the bottom up. I grew up on movies like Honey I Shrunk the Kids and Toy Story and the idea of being that small and seeing the world from that perspective always fascinated me, so I decided to concept a game around that and Tyler was born.
Review Fix: What was development like?
Gardener: Development was a bit of a rollercoaster as I was jumping from being an artist to taking on almost every job in game development. That being said, I had a blast with it.
Review Fix: What makes this game special?
Gardener: I think it would have to be the exploration and atmosphere of the game. Exploration is rewarded in Tyler: Model 005 with a bunch of apparel for Tyler, weapons, skill points, and more.
Review Fix: How does the sound play a role in the game?
Gardener: All the sounds and music in the game was designed to give an eerie feel to the game and make the player feel as if they are alone in the house. Our music composer, Tyler Durham, nailed the feel of the game with every track he delivered and I would say the music became a big part of the final game.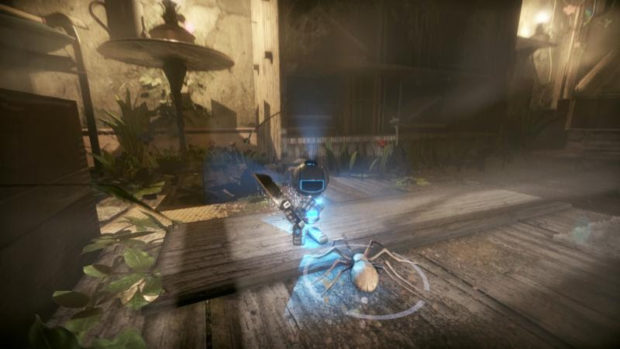 Review Fix: What games influenced this one the most?
Gardener: Toy Story 2 was an influence, but I would say most of the inspiration came from the movie 9.
Review Fix: Any fun stories or wild moments during development?
Gardener: As we were making the decision on how Tyler would sound, Martyn was a barrel of laughs and he would always deliver lines that had me in stitches, but some of the innuendo was a bit too much for a game for made for a younger audience.
Review Fix: Do you think preserving older gameplay mechanics in new games is important?
Gardener: If an old mechanic works for your game, absolutely. Many game developers have kept certain mechanics going for years, but they still feel as good as they did in the 90s
Review Fix: What's your favorite memory as a gamer?
Gardener: Playing Black and White 2 for the first time. I was heavily into FPS games, but after playing it I became addicted to RTS games.
Review Fix: Who will enjoy this game the most?
Gardener: Tyler is a game that requires a lot of planning. When trying to get to an area the player needs to plan their route to make sure there is enough light to get to a given location within Tyler's battery life limit. This can become frustrating for some so problem-solving skills are a must.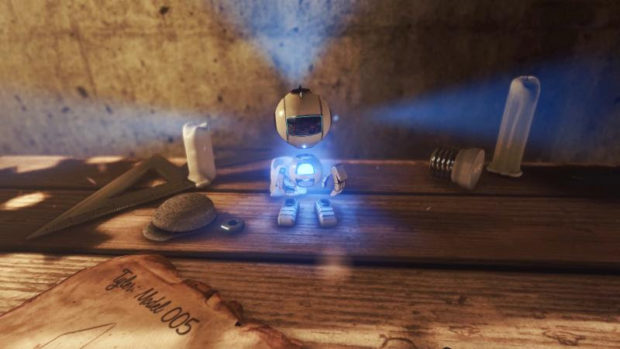 Review Fix: Bottom Line, why must someone play this game?
Gardener: Tyler is an adorable little robot with a British sense of humor. What's not to love?
Review Fix: How do you want this game to be remembered?
Gardener: A quirky title made by a small team!
Review Fix: What's next?
Gardener: We have started work on a new title named Stitched Up that we will reveal in 2019. Stitched Up will be a game more for the adult audience as we don't want anything holding us back when it comes to comedy and content. Right now I can't say too much–all I can really say is follow @reversedint for updates!