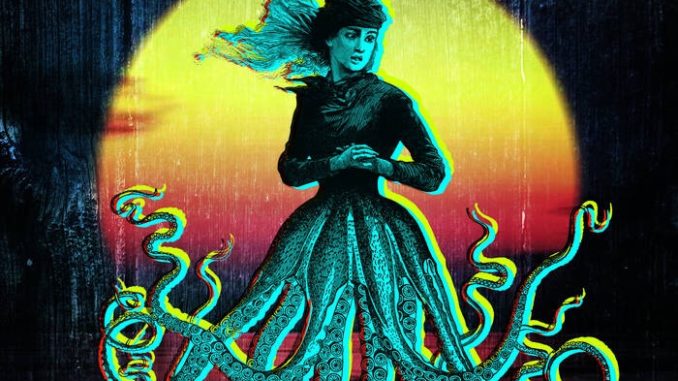 Seemingly ripped straight from the Seattle grunge scene of the mid-eighties to the early-nineties Sundodgers first full-length album Bigger Waves is rife with all the things that made Grunge blow up to astronomical proportions. Emotional lyrics, crunchy guitar riffs, and gruff yet oddly refined vocals all come together to form a harmoniously chaotic sound that will make anyone want to dig their flannels and ripped jeans out of the back of their closet. Tracks like "Epitaph" and "Banner Days" stand out as angsty anthems. While songs like "Like Me" and "Echoes" slow things down and show off the bands versatility.
In an interview, lead singer Dan Engel stated that his favorite song off of the album is "Like Me," and it's clear why. The song is about two people who isolate themselves from the world due to mental illness, but when they meet they decide to experience life together. It's a bittersweet track that brings a subject that is not easy to talk about to forefront of the song. It's a ballad that wouldn't feel out of place on a "grunge anthems" collection. From Engel's soft yet angry vocals to a haunting guitar solo, this track has it all.
While tracks like, "Like Me" show off Sunbreaker's versatility as a unit, showing more profound emotion while retaining their signature grunge sound, "Banner Days" is a self-reflective track. It's about Engel's struggles through life and the emotional rollercoaster that is love. It's an upbeat track and helps flesh out the album as a whole. It changes up the pace from angsty and heartwrenching grunge-rock to a more pop-rock sound. But that's not a bad thing. If anything it proves that Sunbreaker is more than just a one-trick pony and that they're not afraid to explore their horizons as musicians.
"Do No Harm" is a standout track thanks to the slow melodic choruses that break down into a hard-hitting chorus that features angry lyrics and screaming vocals. Listening to the song is like being abruptly woken up from a happy dream only to face the harsh and cold reality that is everyday life. The subject of the song is a young girl who is coming of age and learning that society isn't so kind. She learns that the world expects her to fail, but she finds her path, despite life holding her back. It's an insightful track that serves as a commentary on the relentless struggle of everyday life.
"Music today is very safe, no pointy edges, and would go very nicely on a mobile phone or Corona commercial. We would love to see a little danger put back into rock n' roll." This quote is from Sunbreaker's lead singer Mark Engel and it is clear that putting "a little danger" back into rock n' roll was Sunbreakers objective when writing "Bigger Waves." The band pulls no punches when touching upon difficult subjects, but also makes fantastic use of allegory and metaphor to make their lyrics thought-provoking in the best way possible. Sonically, their angsty classic Seattle grunge stylings are a wonderful throwback to a genre that burned like wildfire, only to dissipate far too quickly. Eddie Vedder and the late great Kurt Cobain would be proud to see their legacy honored so faithfully twenty-something years after the death of grunge.
With a fantastic freshman effort, Sundodger proves that they are no slouch when it comes to making excellent music. Taking well over a year to complete Bigger Waves, the bond between bandmates shows as clear as day. You can't fake synergy as a group, but when they form that connection, beautiful music is sure to be made.