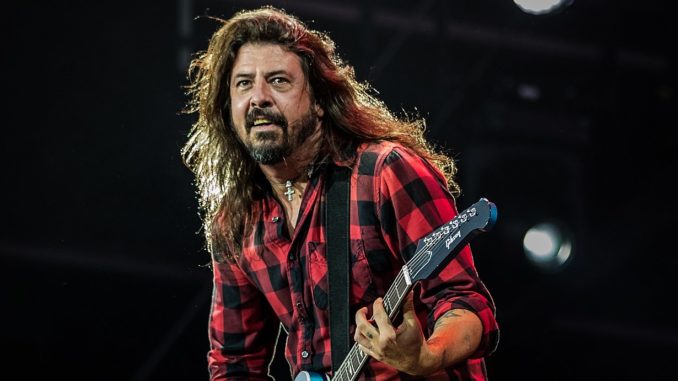 Dave Grohl, vocalist, guitarist and frontman of the alternative rock band Foo Fighters, will release a 23-minute documentary titled, Play on
August 10
.
The short documentary will consist of Grohl's performance of a new 23-minute single of him playing seven different instruments, simultaneously. The documentary is separated into two sections; the first section focuses on the behind-the-scenes preparations, as it leads into the second section. The second section consists of Grohl's performance, Rolling Stone
reported.
Play is not Grohl's first documentary project as he was previously involved in other documentaries such as Foo Fighters: Back and Forth (2011), Sound City (2013) and most recently, the 2015 HBO documentary miniseries, Sonic Highways.
Play is filmed in black and white and directed by Brandon Trost and is "edited to feature seven Grohl's recording together and provides an 'interactive' experience for viewers," NME
reported
. The "interactive" experience allows the viewer to focus on one instrument for its complete performance as well as the option to download of the song's score.
"When I take my kids to the place where they take their lessons, I see these rooms full of children that are really pushing themselves to figure this out," said Grohl in a statement. "And even now, as a 49-year-old man, I'm still trying to figure it out… it's not something that you ever truly master. You're always chasing the next challenge, and you're always trying to find a way to improve on what you've learned."
Photo by