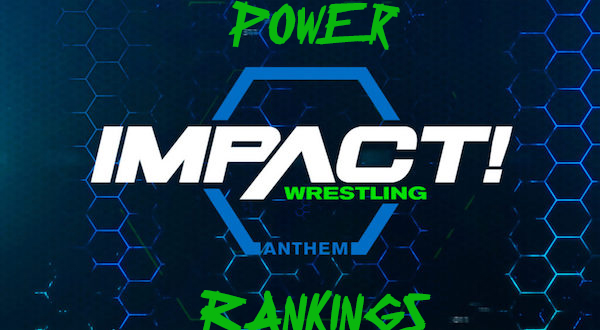 Check out this week's Impact Wrestling Power Rankings to see who starred in an episode that begins to fuel the Bound For Glory Fire.
Honorable Mention: oVe: The charismatic Sami Callihan and the dangerous Crist Brothers are the creative backbone of Impact and that doesn't appear to be changing any time soon.
5: Pentagon Jr. and Fenix: Now a Tag Team, the former Lucha Underground Champions have a ton of chemistry and add a ton of depth to the Impact Tag Team Division.
4: LAX: While the OGz and LAX have agreed to a cease-fire, Santana and Ortiz continue to rack up wins.
3: Johnny Impact: Even after the beating her endured last week at the hands of Austin Aries, Killer Kross and Moose, he's more confident than ever in his chances at winning the Impact Championship at Bound For Glory.
2: Brian Cage: Kongo Kong isn't his typical challenger, but Cage proved once again why he's one of the most dominant X-Division Champions ever.
1: Austin Aries: With Killer Kross and Moose by his side, Aries looks primed to hold on to the Impact title through the Fall.