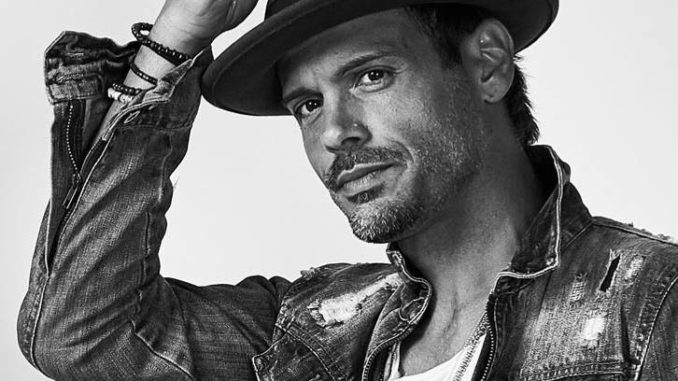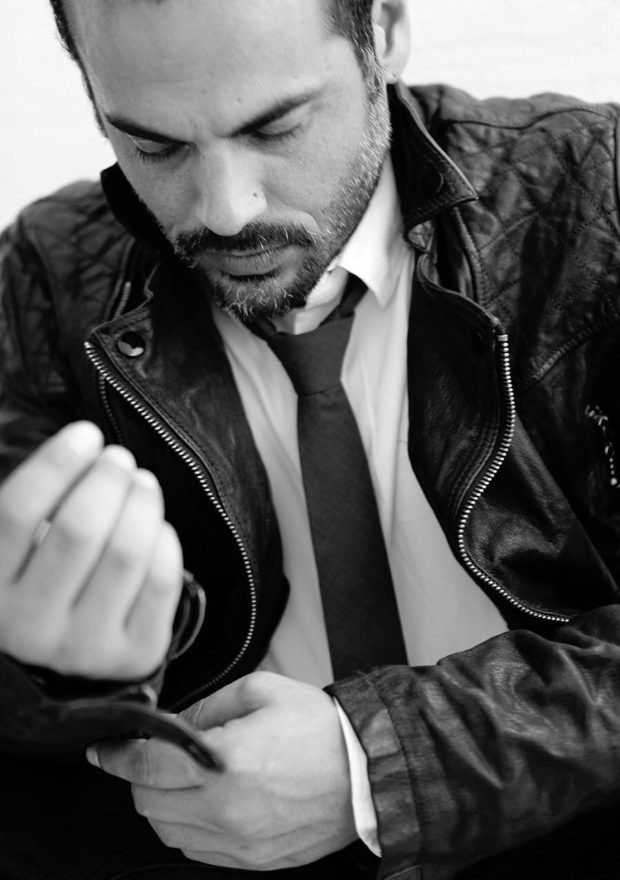 Review Fix chats with singer/songwriter Stephen Martines, who discusses his creative process, goals and inspiration behind his new single, "Sounds Like Whiskey."
Review Fix: How did you get involved in music?
Stephen Martines: First off – thank your interest in talking with me! I have been in the industry since the late 90s, beginning with a career in television. Music came about in 2000 when Hollywood Records approached me with a record deal – but it just wasn't the right time for me. The sound they were looking for didn't fit who I wanted to be as an artist; rock was more my desired taste. Shortly thereafter I had the privilege of working with drummer/producer Mark Schulman (Pink) but unfortunately rock music had become a harder pitch to record labels at that point due to its descent in popularity. After several more failed attempts in the pop world I chose to hang it up until the right time presented itself. A move to Nashville in 2009 gave me a great deal of insight as to what I needed to do and – moreover – had been wanting to do, which was country music.
Review Fix: What's your creative process like?
Martines: My process is a little different than most, I believe: I'm a "visual" writer – a process to which I attribute in particular degree to my television background. I see an image of a song before a lyric comes to me. Like, I see more of an actual "song idea" in motion picture form.
Review Fix: What inspires you?
Martines: My little girl. She's taught me the true meaning of life and any success I have or may have is attributed to her. And for her.
Review Fix: What did you listen to as a kid?
Martines: I grew up listening to multiple genres of music. In my family, Sinatra, Dean Martin, Ray Charles, anything Motown and Elvis (whom my daughter is named after) were hugely influential. Waylon, Cash, Willie, The King and George Strait – to name a few country influences. But growing up in the 80s happened to be a great time for music, in my view. From old school hip-hop to rock to pop… You name it, we had it. Then came this guy named Garth! Damn. Life changed for me right there.
Review Fix: What inspired "Sounds Like Whiskey"?
Martines: Although I didn't co-write this song, it was a "must have" for me! I am honored to have the opportunity to cut it and release it as a single. My dear friend Vinny Hickerson (Trailer Choir) presented it to me a little while back. The lyrical content alone spoken to me. It's country-fused with pop undertones and speaks to so many people's experience with a fractured relationship, where one person's heart just isn't ready to let go. Country music more often than not hits you right in the gut; Sounds Like Whiskey carries with it the vapors of a painful breakup that still echo within me today. The song was written by Vinny Hickerson, Jay Brunswick and Josh Dunne and co-produced by Chuck Bonano, Johnny Scott and myself.
Review Fix: What's your standout track besides this one? How was it written?
Martines: Shot Glasses & Bullet Holes – a song we're releasing to radio early fall of this year – would my standout single. It was co-written by Brandon Ray and – like Whiskey – is just plain powerful. The other at the top of my list would be Too Late, a ballad I co-wrote with Ross Copperman and Jon Nite.
Review Fix: What's been the best moment of your career so far?
Martines: Although I'm in the early stages of my music career I have some great memories already – including playing the CMA Fan Festival for the past two years. Country music fans are awesome! But I would say my best moment thus far would be nearing Top 20 on The Iceman's New Country Artist Chart. It is indicative of our hard work paying off. More so, country fans have welcomed my music and for that I am truly grateful.
Review Fix: Why music? What does it do for you?
Martines: It was never a conscious question of whether "to do or not to do" – more a question of "when." Most musicians will tell you that it's never a conscious choice – it's part of your DNA. Music has been a passion my entire life, a rhythmic undercurrent. It didn't appear in my world – it was always there, at the edges, and I turned to it. My childhood wasn't the best but music provided me an escape, a way to clear my mind and detach from the world around me. It's therapy. For me, as an artist, it's an outlet, a safe way to expose vulnerabilities. A way to let the world in, have an intimate moment with 1,000 people at once, to connect others to who you are and convey your story not only through lyric, but emotion. Singing can be powerful.
Review Fix: How would you describe your sound to someone who has never heard you?
Martines: I'd describe it as "country infused with soul and pop undertones." That said, I've just scratched the surface of the sound I hope to incorporate. The beauty of today's country music is that it has room for multiple genre infusions, keeping things interesting and alive.
Review Fix: How are your live shows different from your studio work?
Martines: Oh man, the two are SO different – especially for me. The studio is a constant struggle, an internal battle where I'm attacking my fears head on. But it's much like playing a character on TV: create the backstory in your mind, trust your instincts and believe in the process. Live shows are where it's at for me – and I'm certain for most artists. It's playing off of the energy of the crowd, regardless of venue size. Connecting with them as much as they've connected to your music makes the atmosphere at once electrifying and intimate.
Review Fix: What are your goals for the rest of 2018?
Martines: I have set some pretty high goals for this year, reality dictating that many may not be reached. That said, lofty aspirations keep people driven, focused and determined, right? My main goal is to hit mainstream radio and begin consistently touring by the end of the year.
Review Fix: What are your long-term goals in music?
Martines: I've been asked this many times over the years with acting – I think this is the first time regarding my music career, so thank you for that! But my answer is the same in both cases. Simply put: longevity. A full-blown, fulfilling career. The long-range goal is to continue to evolve, grow, and make music that is a reflection of who I am. It all takes time, but I am definitely grateful to be where I'm at currently. We're definitely putting in the hard work and laying the foundation. There's a particular degree of satisfaction in that alone.
Review Fix: What's next?
Martines: I have the big picture in mind, certainly – but for now the focus is on writing and recording more music, releasing an EP, filming a video and booking tour dates. We take it day-by-day, but plans are in constant motion on multiple levels.
Review Fix: Anything else you'd like to add?
Martines: It may be overused, but the sentiment remains true – and what I still deem important in my world: Live. Laugh. Love.