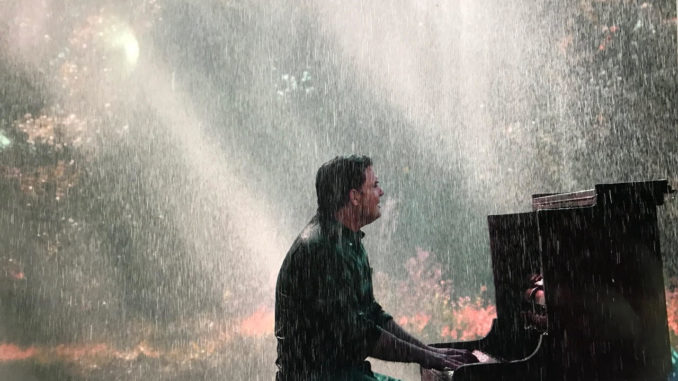 Review Fix chats with singer/songwriter Peter Senior who discusses his influences, creative process, admiration for Billy Joel and his new single, "A Cool Ride Heating Up."
Review Fix: How did you get involved in music?
Peter Senior: Originally, I was dragged down to piano lessons when I was about 4 or 5. Mum says I was always singing in the backyard before that, and that I taught our Greek neighbor 'Waltzing Matilda.' At the age of 9 or 10, I was strong enough to put up enough resistance not to go to piano lessons. I kept playing though.
Review Fix: Who inspires you?
Senior: Anyone that has a go! That is for good. Musically It changes all the time, too many names to list here! My biggest influences as a little kid were Slim Dusty and Lionel Long. As an older kid, Billy Joel. He made piano playing a cool thing. When I started playing in a Restaurant as a teenager, I was learning new songs all the time. I was influenced by all those songwriters! I'm still inspired by different artists today. I don't think that would ever stop.
Review Fix: How has your sound changed over the years?
Senior: It's changed with whatever I've been into at the time. I've always attempted to sing like the great singers I've heard all my life, so my sound is my take on that. I find it much easier to sing while I play so that's helped a lot with my recording style. I feel I'm slowly improving. My ideal post production would be to make the song sound as though it was recorded in this decade while keeping the live musicianship.
Review Fix: What have been some important lessons learned?
Senior: Not to stop and keep going with what you love. Opinions don't count, but what you believe is everything. Make notes or record good ideas immediately before they slip away!
Review Fix: How do you want people to respond to your music?
Senior: It depends on the song but at least to feel the idea of the song. When I'm writing and recording, it's always about something that inspires me in some way. I'm always trying to write something that I would like to hear, so I'm not thinking of how other people would digest it. It's always nice though when other people like it.
Review Fix: Who is a musician you love but people wouldn't expect based on your sound?
Senior: So many maybe Gotye or Ke$ha. This week I'm loving Amy Shark's music!
Review Fix: Where do you want to be in five years?
Senior: Hopefully writing or recording more music after a great tour!
Review Fix: What's your musical bucket list?
Senior: It would be great to eventually record a live album in a great room with a great audience. Sydney Opera House would be very cool!
Review Fix: How do you want "A Cool Ride Heating Up" to be remembered?
Senior: For others, hopefully not to take it too seriously! For me, just capturing the obsessive love of a car buff in the song is enough.
Review Fix: What's next?
Senior: Promoting our second Single from the On The Edge Album and finalize post-production on Morning Sky.