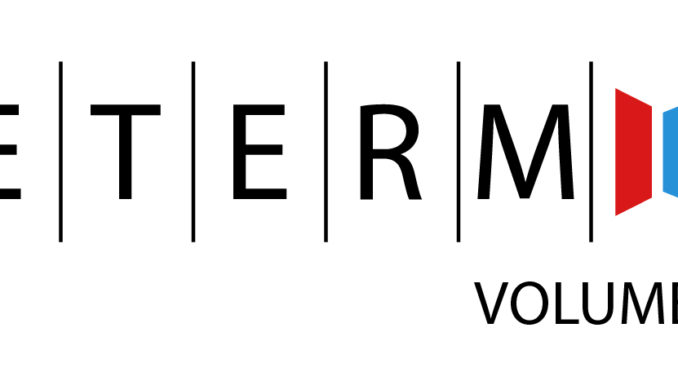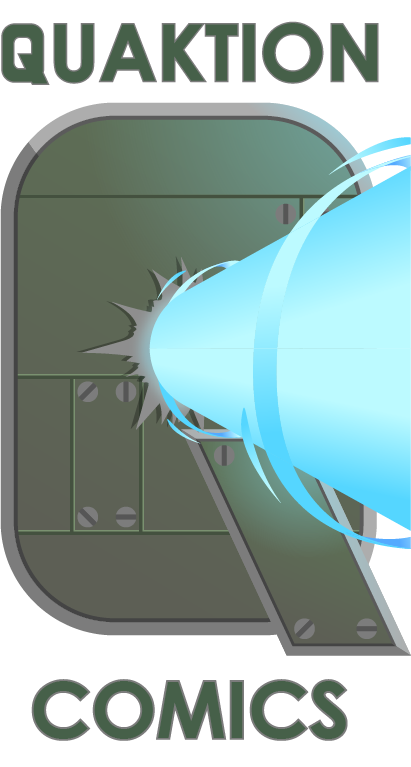 Review Fix chats with comic book writer Andy M. Perry, who details the creative process behind episode two of his comic book series Undetermined.
Review Fix: What did you learn from episode one?
Andy M. Perry: That, you know what? I can actually do this. I can hold a copy of something that was nothing more than an idea 12 months earlier in my hand, and say we did this!
The experience of taking the concept through the artistic creation process, establishing the brand and identity, building up the contacts and marketing, all the way through to launching the Kickstarter and fulfilling the orders has been one heck of a journey and I've learned more than I can list here, but so much I'll carry with me for the rest of my life.
Review Fix: How did it impact this episode?
Perry: It's fair to say the first episode was experimental. Not so much in the story, more whether we could actually produce something real and tangible that people would want to read at the end. When we proved we could do that, the shackles came off to an extent. Chris has ramped the art dial to 11 and channeled Jack Kirby, together we've adopted a tighter window to produce episode #2 and keep the momentum going. I always had the script and idea for episode #2 in my head, but the feedback from #1 and from those who've previewed #2 has got me thinking how far I might actually be able to take this.
Review Fix: What was your creative process like for this episode?
Perry: Because I had the idea for episode #2 drafted, the scripting process wasn't that hard. If anything, I've been pondering episodes #3 and #4. However, the way Chris and I have collaborated on the artistic process has been much improved. From how we're managing changes to scripts and designs, how we're planning tiers for the Kickstarter and how we'll market the series, things were much smoother than the first time around.
 Review Fix: Is episode one required reading?
Perry: Yes and No. I'd say you could read episode #1, then #2, or read episode #2, then #1 and get different experiences. The second installment isn't as linear as the first story and starts to explain some of the peculiarities that occurred in the first, but it would stand on its own. The two common pieces of feedback I got from episode #1 was, 'What just happened?' and 'What happens next?' I'm hoping for the same response again.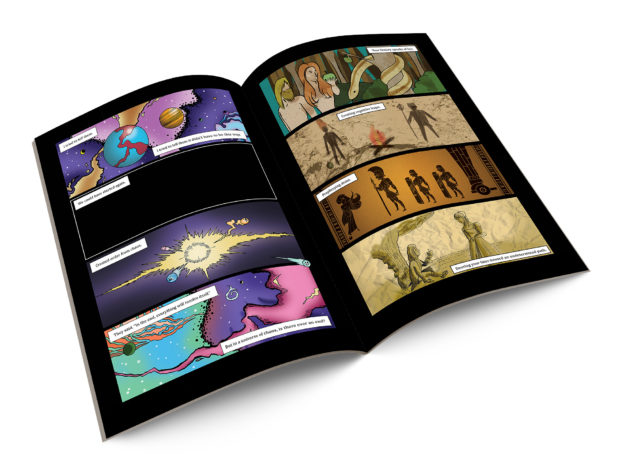 Review Fix:Who will enjoy this one the most?
Perry: Anyone who has ever looked in an infinity mirror and wondered if all those other reflections were alternate versions of themselves looking back at them.
Review Fix: What's next?
Perry: Undetermined-wise, I'll be starting on the script for episode #3 in the New Year. In the meantime, Chris is half-way through his own one-shot comic, Cane. L. Grey: Werewolf Bounty Hunter. I'm also working on a new horror comic series based on H.P. Lovecraft's Reanimator story, called Reanimator Inc. I'm completely re-imagining the story, modernizing it, incorporating other Lovecraftian mythology and a few other sci-fi themes, then sprinkling a little Dante on the top. It will be a tale of eldritch proportions!
Review Fix: Anything else you'd like to add?
Perry: There's no excuse not to read Undetermined episode #1, because for a limited time, I'm making a bare-bones digital copy available for a free download, along with an advance preview of episode #2. Anyone interested can sign up at https://undetermined.co.uk
Finally, we're also announcing a very special collaboration with the band, You Win Again Gravity (https://www.facebook.com/YouWinAgainGravity/). I'm good friends with one of the band members and they kindly let me contribute some lyrics to create a sound track for episode #2 of Undetermined. I've heard some previews and I have to say, it's brilliant. The song will be available to back as part of the Kickstarter when we launch mid-November. I'll be uploading some teasers to my Facebook site (https://www.facebook.com/AMPerryWriting/) in the next few weeks.