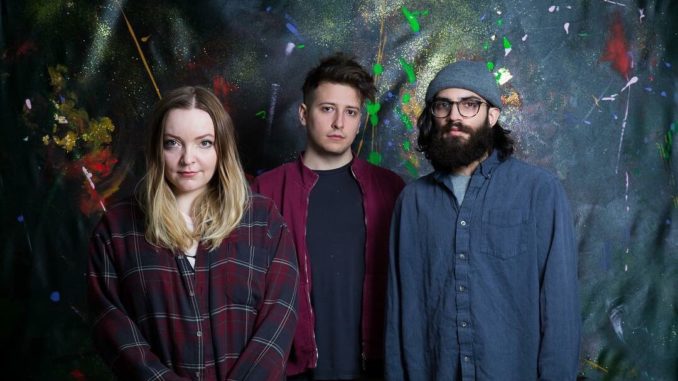 Reviews Fix chats with Basement Revolver vocalist Chrisy Hurn, who discusses the band's origin, creative process and track "Heavy Eyes."
Review Fix: How did the band get together?
Chrisy Hurn: I grew up with Nimal, and then we both ended up in Hamilton for school, where Nimal met Brandon and then the band came together.
Review Fix: How did you all get involved in music?
Hurn: I think we all grew up playing different instruments. When I went to University I started playing in a folk band, and then eventually started Basement Revolver. Nim and Brandon at the time were jazz students!
Review Fix: What's your creative process like?
Hurn: I don't think we have a standard creative process as songs come about in different ways. Often we write songs during band practices.
Review Fix: What inspires you?
Hurn: Probably life and what other people are doing in the music scene. Sometimes it is just the daily grind or being bored that forces you into a space where you need to make something new.
Review Fix: What makes "Heavy Eyes" a special track?
Hurn: We felt that Heavy Eyes generally encompassed the mood of the whole album. Life is hard, and tiring and a lot of the songs are about life.
Review Fix: How would you describe your sound to someone who has never heard you?
Hurn: This is always the hardest thing for me. I usually start with "shoegaze" or "dream pop" and if they don't get that, I ask if people know "Alvvays" and if they don't know that, then I say "the Cranberries." After that I just say, I guess it is indie rock.
Review Fix: How are your live shows different from your studio work?
Hurn: When we went into the studio originally, we didn't want to add too much to our sound that we couldn't replicate live. That being said it is not exactly the same? I'd like to think that we just all try to bring a lot of energy to the table.
Review Fix: What are your goals for the rest of 2018?
Hurn: Touring and writing new tunes!
Review Fix: What's next?
Hurn: Touring and writing new tunes!