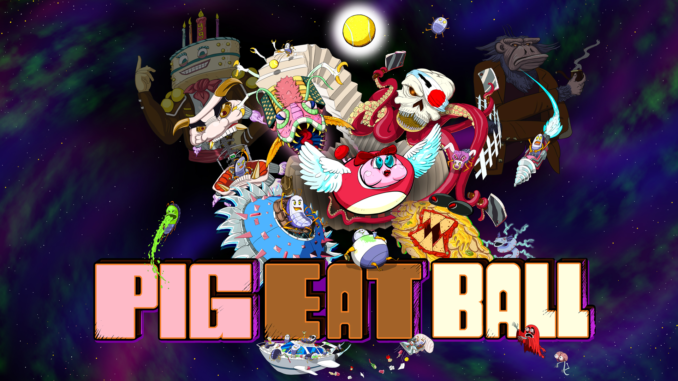 Old School Gamer chats with "Pig Eat Ball" developer Nathan Fouts from Mommy's Best Games, who details the game's development process and how Pac-Man and Contra ended up playing not only an impactful role in the game's creation, but also in his development as a gamer.
About Pig Eat Ball:
Eat, Fight, Solve, and Barf your way through hundreds of action-packed levels in the colossal, story-filled world of PIG EAT BALL! Eat all the balls in a level to win, but if you get so fat you get stuck, you'll have to barf to squeeze through! King Cake has decreed whomever can win his contest will marry his daughter! –But SHE has other ideas! As Princess Bow, take back your fate by winning the contest yourself. The contest spans King Cake's massive Space Station Kingdom containing Five GIANT Worlds, each brimming with fun to discover!
Old School Gamer: How was this game born?
Nathan Fouts: I wanted to create a new gameplay mechanic. Something other than the standard platforming or shooting!
Old School Gamer: What was development like?
Fouts: It took a long time! Nearly six years. Every time we'd start creating a new "world" in the game, I'd ask the team: How can we use our central, but in a new way?
Continue Reading on Old School Gamer