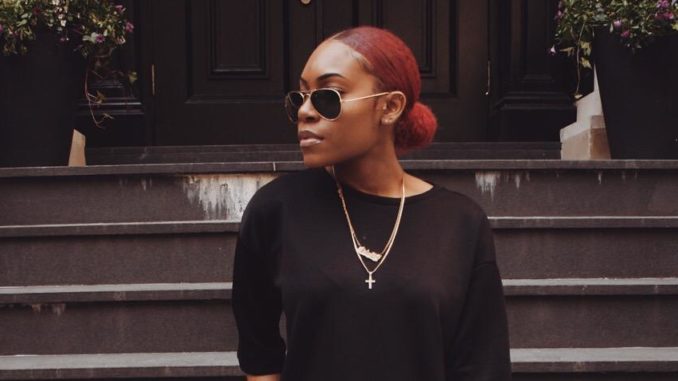 Trinity Griffin wants to be a force of nature, someone who changes the world. Fashion can help her do it. Griffin, an alumnus of the Fashion Institute of Technology, within a few years, has procured an Associate's Degree in Fashion Merchandising and a Bachelor's in Advising and Marketing Communications.
For her, fashion isn't a hobby; it's a career. Her website, Iamthetrinity.com, strives to inform viewers on the racial issues beyond the stitches that she has a firm opinion about, and is connected to due to the fact that Griffin herself is a woman of color.
The competitive nature of the fashion industry makes it hard for enthusiasts to get their voice heard and if they do, their words tread on thin ice. Griffin noticed this problem and created a platform via her website to act as a vessel for the voiceless. The goal of Iamthetrinity.com is to serve as inspiration while at the same time try to view things in a similar multifaceted view as its founder.
Griffin personally felt that compartmentalizing her blog to one particular category was unnecessary. Since her perspective is diverse, her blog has the allure of being accessible to whoever wants to follow her journey.
"I draw my fashion inspiration from multiple places; one of them being the street style I see daily. I often admire other people's outfits that I like which can give me ideas to recreate them into my own," said Griffin, "Another place I draw my inspiration from is social media. It keeps my outfit ideas fresh and innovative."
Griffin also has a laissez-faire view of fashion. She has a neutral position to the attempt to dress to impress but does support the need for a certain level of comfort. Griffin's philosophy caters to those who have insecurity about how they look and that acts as reassurance, which conveys that fashion is what is bought, but style is what is utilized with it. Her intention within the field of fashion is to evoke thought and provide insight.
Though she has confidence in her knowledge of apparel, she wants to reinforce the idea of individuality that she carries with her.
"I believe people should wear whatever they feel comfortable with and many people find the most comfort in dressing to impress, while others are as cozy as possible. Whatever type of clothing gives you the most confidence is what you should wear. People's outfits speak for them before they can speak for themselves, therefore, I believe it's extremely important to have the utmost confidence in anything you wear," said Griffin.
One aspect of fashion that provoked controversy is the seldom presence of African-American designers that are given opportunity in the fashion industry. Out of the 470 members of the Council of Fashion Designers of America, only 12 of them are African-American. In June of 2018, Issa Rae was recognized as the first black emcee to host the Council of Fashion Designers of America Awards. Other black celebrities that were in attendance in support of Issa Rae were Naomi Campbell, Ciara and Oprah Winfrey. Such racial progress in fashion is what Griffin's website wants to promote and seeing the opportunities that are now available for women of color further serve as motivation for Griffin and others in her ethnic group.
"Ethnic fashion is very socially relevant. With the racial tension this country faces currently, I believe marginalized groups find a lot of power and refuge in being able to indulge in the fashion that is exclusive to them," said Griffin. "People that this ethnic clothing may not particularly be made for are even adapting and trying to emulate some ethnic fashions which solidify the fact of how socially relevant they are."
People of color have faced colorism by fashion companies, which has hindered their self-esteem. In 2014, the website The Fashion Spot reported that out of a collective 611 covers of 44 mainstream fashion publications, only 119 featured women of color. That same year, the magazine Harper's Bazaar featured no women of color.
Griffin noticed this problem and was determined to make sure black girls had representation in regards to fashion.
"I definitely embrace my skin color. I can't remember a time when I haven't. Then again, I feel like I may have it a bit easier being that I have medium-colored skin on the 'black scale' of complexions," said Griffin. "I'm not light, but I'm also not dark, and I know people with those specific complexions may have a hard time growing up. Especially for those with darker skin. Thankfully there has been a huge "melanin movement" in recent years and a lot of people with darker skin have really embraced the beauty that their complexion truly is."