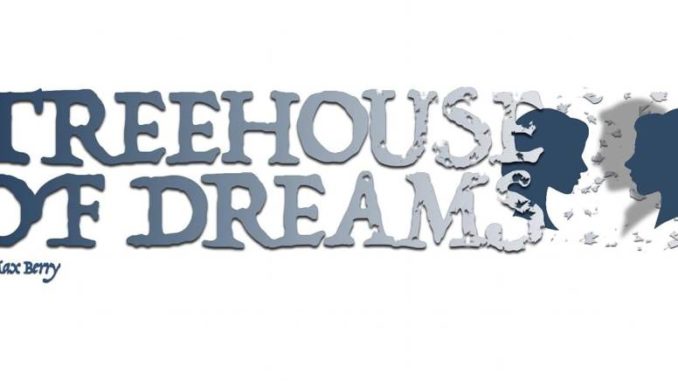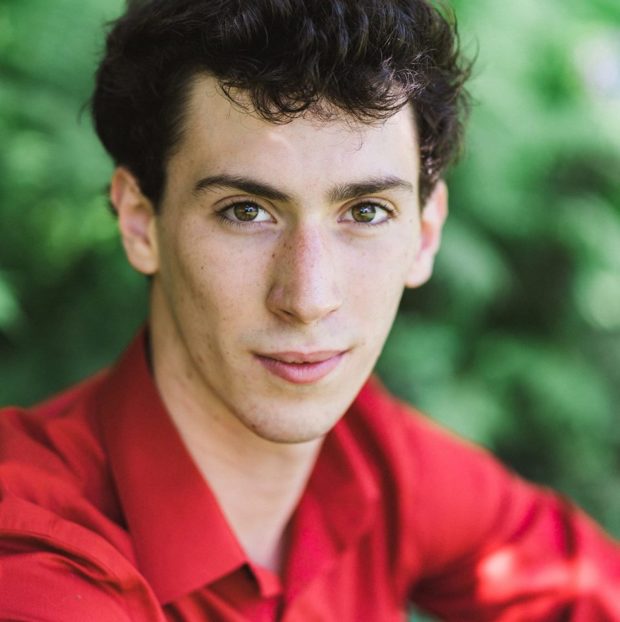 Review Fix chats with "Treehouse of Dreams" playwright Max Berry, who discusses the production and what inspired it.
About "Treehouse of Dreams":
Reliving old memories and defining moments in a Treehouse of Dreams. Max Berry's parable of friendship and confronting powerful feelings premieres as part of NYWinterFest (Hudson Guild Theater, 441 W 26th St, New York City on January 7 @ 6:15pm; January 11 @ 9pm; January 13 @ 3:30pm). Taking his career in his hands, emerging playwright, Max Berry walks both sides of the street. One moment he's a reviewer for OnStageBlog roaming NYC for some great works, the next, he's writing great works of his own. His current play, Treehouse of Dreams is the story of three best friends, Winnie, Scout, and Mark as they navigate grief, loss, and drastic change at the cusp of young adulthood.
Review Fix: What was the inspiration for this project?
Berry: The inspiration for "Treehouse of Dreams" came from multiple places. Before I left for college, I was given some advice that really stuck with me: "Never discount where you came from." It was this advice that made me want to set a play (and perhaps multiple) in a small Ohio town much like where I grew up. Though, this is very much secondary to the situations and themes of friendship, love, loss, guilt, and new beginnings, in "Treehouse", it was one of the first things I thought of when considering my next project.
The characters of Scout and Winsten came out of a sort of mismatch of characters that I saw being performed in my freshman year acting class. Though, I can't recall the specific plays the scenes were from, I remember one scene in particular dealt with a character, after having slept with the other character, and building that up far beyond what that other character intended. This dynamic, coupled with the setting of the small town and the metaphor of the treehouse, became the first concept of what would later become "Treehouse of Dreams."
Review Fix: What's your creative process like?
Berry: Honestly, still figuring that out. I've noticed I can't write in the late evening or early morning, so whenever I have a free afternoon, I try to get as much of what's in my head on paper. I tend to just write whatever scene I feel is the strongest in my head regardless of order. With "Treehouse", this lead to some fun discoveries regarding time and how/when we can travel forward and backward in time.
I am definitely becoming a "get it all written and worry about how it sounds later" kind of person.
Review Fix: What makes this different or special from the original?
Berry: The initial concept for "Treehouse of Dreams" was a very different story. Initially, Mark (the boyfriend of Scout and best friend of Winsten), wasn't even in the play. At first I wanted the play to simply be about Winsten coming home from college after having slept with their long-time crush, Scout, full of expectations of a future relationship, only to be told by Scout that to her, it had simply been a one time thing. The story was going to deal with the ideas of expectation vs. reality in relationships.
It wasn't until I went looking for an excuse to bring Winsten back home from college, did Mark enter the picture. See, I didn't want them to be coming home for any sort of holiday, as the celebrations would muddle the story. So I came up with the idea to have Winsten return home after the passing of one of their friends. This idea spiraled into what eventually became the current "Treehouse of Dreams". It is, in my opinion, a much more interesting story.
Review Fix: What did you learn/are learning about yourself through this process?
Berry: One of the biggest things that I continue to learn is to let my young age be an asset rather than a hindrance. Being nineteen and still in college, many of the people that I am working with and interacting with are older and more experienced in the professional world than I am. At first, I felt pressured to make myself appear older and more experienced than I was but this often led to me being inauthentic.
I've learned and continue to learn, that I am who I am. I have to remind myself that my youth is an asset because it allows me to have a point of view that other people, who are older, might not have. "Treehouse" is, itself, about young people experiencing change and loss and love, and I think, being the age that I am, I am able to communicate those feeling in a way that others might not be able to.
Review Fix: What are your ultimate goals for this production or your company for the future?
Berry: I hope "Treehouse" will continue in some capacity. Where, I'm not sure yet, though I know once this run ends I will be returning to my computer with a stack of notes, editing little things here and there that were opened up to me through this process, and be eagerly looking for the next chapter in this play's life.
Review Fix: What's next?
Berry: Again, nothing specific planned at the moment. Though, I am continuing to play with various flawed relationships and have several scripts in the works that explore these ideas in ways similar and different than "Treehouse."