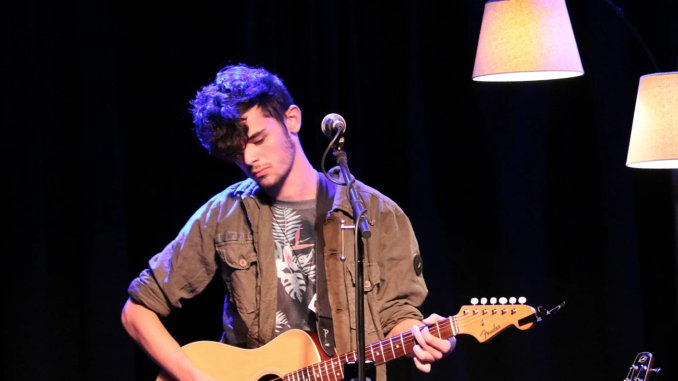 Sam Levin's single Bookmark sets a very emotional tone for his upcoming album. The main thing the track showcases is the artistic chops of Sam Levin as a musician. Everything from the instrumentals to the songwriting, to the composition and feel of the song, is to be noted here. With that let's get into what makes Bookmark so special and how it serves to solidify Levin as an excellent artist.
The guitar work of Levin is on full display here. His prowess to manipulate the mood with his riffs, from bouncy and plucky to smooth and contemplative at will is a treat to the ears. The other instruments seem to reveal themselves with perfect timing, complimenting not only the guitar but each other as well. Levin's vocal prowess meshes with the instrumentals to create a very Death Cab for Cutie vibe. The way his vocals dance along his guitar gives the track a very complete feeling and proves how in tune Levin is with every part of the song. Bookmark is a very introspective track, one in which he questions his life by reminiscing on ideas such as seeking understanding despite his eyes being "closed more than half of the time." The track is relatable in ways not seen in today's musical landscape. The homage it pays to the indie and emo soft rock of yesteryear gives the track a very fitting personality. The Sam Smith and Sean Mendez types don't stand close to Bookmark because of this, which makes it seem very unique in of itself. Like the instrumentals, everything seems to fall into place for the track. Any time it becomes too heavy lyrically, the track snaps you back with the instrumentals. It shifts tone without fear and always offers something fresh throughout the entire track, whether it be the lyrics, instrumentals or vocals. These shifts come back together with each chorus, which may even sneak up on you during one of your listens to it.
Bookmark is a delightful track from start to finish. To fans of indie and emo rock in the 2000's era, this track will make you remember the appeal of the genre in the first place. Bookmark brings this style into the modern day with excellent mixing and composition, leaving the grittier elements of the style behind. This serves to create not only a mood for his upcoming album, A General Air of Regret, but solidifies Levin as an inspired artist.