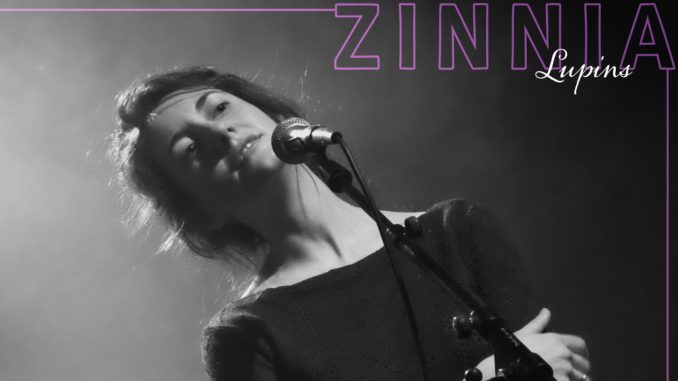 Review Fix Chats with singer/songwriter Zinnia to find all about her creative process, inspirations and goals for 2019.
Review Fix: How did you get involved in music? 
Zinnia: I grew up in a house strewn with musical instruments and art supplies in the mountains of Helena, Montana – starting bands with my brothers, singing Les Miserables songs with my mom, going through my dad's old piano books of Joni Mitchell, Billy Joel, Bruce Springsteen and Neil Young charts. The public school system got me going on viola which later brought me to UVic for a classical degree. Feeling a bit stifled in the classical scene I found myself hanging out with folk musicians who then plugged me into Toronto's many great music scenes.
I've been lucky to collaborate with some truly wonderful musicians over time including Tim Darcy (of Ought), Charlotte Cornfield, The Elwins, Hannah Epperson, Hey Ocean!, David Beckingham (at Massey Hall), the Fast Romantics, Gabrielle Papillon, Abigail Lapell, Skye Wallace and Harpoonist and the Axe Murderer.
Review Fix: What's your creative process like?
Zinnia: Writing used to always involve midnight sessions with boomy pianos, but because my Toronto life has never had room for a piano, I now write most of my songs while biking or walking around town. For better or for worse, songs seem to come in one, fully realized burst with very little post-editing. This new material from our upcoming album Sensations in Two Dot was very much influenced by my bandmates in ZINNIA and built around their particular styles – James Burrows on guitar, Chris Pruden on synth, Connor Walsh on bass and Ian Morris on drums.
Review Fix: What inspires you?
Zinnia: People and the many ways they persevere.
Review Fix: How would you describe your sound to someone who has never heard you? 
Zinnia: 80s inspired synth with driving beats – simultaneously intimate and fierce with elements of Kate Bush, Bruce Springsteen and Future Islands.
Review Fix: How are your live shows different from your studio work?
Zinnia: We're a bit wilder, more unhinged and way more fun live.
Review Fix: What are your goals for 2019? 
Zinnia: I'm thrilled to bring these songs and this new sound out into the world and would just love to play as much as possible – doesn't matter if it's a stadium or somebody's shed.
Review Fix: What's next? 
Zinnia: This winter we'll continue rolling out singles and videos leading up to our album release in April. We'll be on the road for much of the year touring these songs through North America and Europe but I'm hoping to also record a few fresh ones in the spaces between.
Review Fix: Anything else you'd like to add?
Zinnia: It feels like a great privilege to be living this artistic life and sharing these spaces. I often think I get the best version of communities through music – open-hearted and generous. It really is a treat to be moving through the world in this way and I'm so thankful for that opportunity.