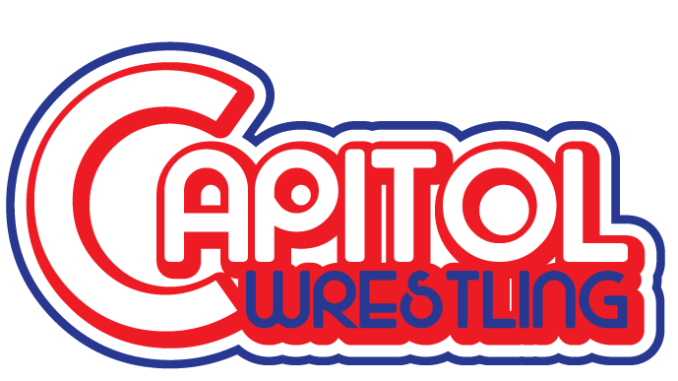 After two consecutive weeks of mediocrity, Capitol Wrestling finally delivered a solid episode. Sticking with the two-match format for this 37-minute episode, Capitol continued to build the identity of the seven-foot slender giant the Meadowlands Monster and showcased their charismatic hybrid-athlete Heavyweight Champion Matt Macintosh.

Meadowlands Monster vs. Intern Lucas: An impromptu squash match took place between the Meadowlands Monster and his manager Zac Amico's personal intern Lucas. After a short promo by Amico about needing to give a human sacrifice to the Monster, he fed Lucas to the beast. The Monster completely dominated Lucas with stiff kicks, a devastating Spine-buster and a smooth Pump-handle Slam remnant to that of former WWE Attitude Era star Test. The beating paused when Jeff Cannonball showed up to confront Amico, but rather than stop the carnage, Cannonball casually chased Amico out the ring through the crowd. Once the destruction was complete, the Monster carried Lucas to the back over his shoulder.

Capitol Wrestling Champion Matt Macintosh vs. KC Navarro w/ Bobby Orlando: In an impressive uptempo and athletic match between Matt Macintosh and KC Navarro, Navarro unexpectedly went the distance with Macintosh. Compared to Navarro, Macintosh looks like John Cena next to Rey Mysterio, so this matchup appeared at first glance to be one-sided. Early in the match, Macintosh worked Navarro to the core by figuratively and literally tossing Navarro from one end of the ring to the other flexing his size and strength advantage. After a quick distraction by Bobby Orlando, Navarro gained the upper hand.

Throughout the match, Navarro used cheap heel tactics every chance he could to gain an advantage, but it didn't go over too well because the match constantly went back and forth between the two competitors. Macintosh could not put Navarro away for the win even after a sexy standing Suplex to Rear-naked Choke combination. It wasn't until Macintosh hit a standing double stomp to the back of the head and sharp driving DDT that he would pick up the three count pinfall victory retaining his title.