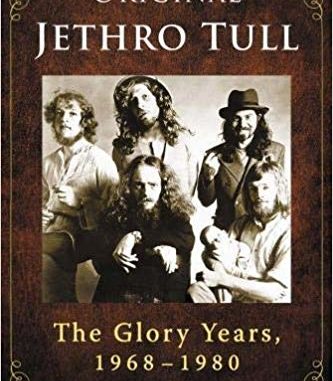 Review Fix chats with "The Original Jethro Tull – The Glory Years" author Gary Parker, who discusses his book and the impact he'd like to have on the music and pop culture community.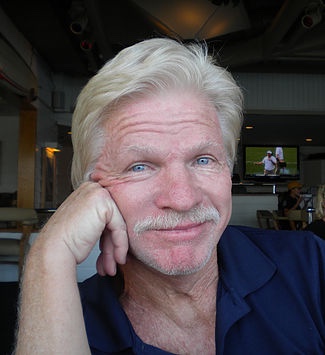 About the Book:
New from McFarland Publishing, "The Original Jethro Tull – The Glory Years" by Gary Parker.
Fronted by Ian Anderson and populated by an idiosyncratic collection of brilliant musicians who at their peak resembled nothing less than a slightly pixilated troupe of wandering British minstrels, Tull was one of a handful of truly great rock bands to emerge from the late 1960's. With insider accounts based on exclusive interviews with key band members and rare photographs from Ian Anderson's personal collection, "The Original Jethro Tull" by Gary Parker assumes its rightful place as the definitive biography of this extraordinary group.
Click here for more information.
Review Fix: What inspired the creation of this book?
Gary Parker: As I mention in the book's forward, I've been ruminating of late on the plight of the critically unappreciated artist. And to my mind, there's never been a musical aggregation so woefully underrated as the group of musician's collectively known as Jethro Tull. Tull, one of a handful of truly great bands to emerge from the late 60's, released over a period of 12 years, a string of sublime albums employing a whipsaw assortment of musical styles that some forty-odd years later, still retain their ability to astonish.
A key point regarding "The Original Jethro Tull, The Glory Years:" the book focuses exclusively on the years between 1968 and 1980, when Tull released such sublime albums as Stand Up, Aqualung, Thick As A Brick and Songs From the Wood, and does not chronicle the years following 1980, when Ian Anderson, seeking freedom, but surrendering something vital in the process, broke up the band and continued under the Jethro Tull name surrounded by increasingly anonymous sidemen.
Review Fix: What makes Jethro Tull worthy of a book in your opinion?
Parker: My goals in writing the book were two-fold: first, to correct the all-too-common belief that Ian Anderson personified Jethro Tull. There is no disputing that Ian Anderson is a musical visionary and one of the most gifted artists of the 20th Century. However, it's equally clear that his trajectory would never have soared so high without the significant musical contributions of bandmates John Evans, David/Dee Palmer, Jeffrey Hammond and Martin Barre. The proof? How is it that following the groups dissolution in 1980, the band never produced (with the possible exception of 1981's Broadsword), another outstanding album?
Secondly, I deemed it important to illustrate that despite the critical headwinds the group encountered during their heyday, there is evidence that a new generation of critics with a fresher perspective are re-evaluating Tull's musical canon and are finally according the group the musical props so long denied them. Such publications as Record Collector, PopMatters, Sputnikmusic are just a few outlets that have recently revisited Jethro Tull's musical output and have begun to pushback against the self-styled tastemakers of yesteryear who so unfairly denigrated the group's undeniably excellent output for so long.
Review Fix: What was the writing process like?
Parker: A combination of panic and exhilaration. Panic because as a writer, you're always 'pushing deadline.' Exhilaration because I was able to connect with all the key former members of the band who were very generous in sharing their memories and stories with me. There's an old adage: Never attempt to meet your heroes…there's a good chance you'll end up disappointed. Thankfully, that wasn't the case here…to a person, I found all the former members of this extraordinary musical aggregation to be warm, down-to-earth and very friendly.
Review Fix: What did you learn through the writing process that you weren't expecting?
Parker: What a wonderful human being former Tull bassist Jeffrey Hammond is. He has a reputation in music circles as being something of a hermit and iconoclast and someone very had to reach. I found just the opposite to be true. Jeffrey (who insisted I address him as "Jeffrey" and not "Mr. Hammond,") is truly a wonderful person, who despite some health issues he was wrestling with during the period I interviewed him, was never anything other than delightful.
Review Fix: What are your goals for the book?
Parker: If I could plant a seed in the mind of music fans that Jethro Tull was truly a collective of idiosyncratic, yet hugely talented musicians and not merely sidemen to Ian Anderson, my goal will have been achieved.
Review Fix: How would you like it to be remembered?
Parker: Amazon reviews have been almost universally positive. However, one in particular stands out (and I swear to heaven above, I have no acquaintance with the submitter who stated): "The best book on the subject of Jethro Tull ever written." Whether that's true of not is not for me to say…I merely hope it's remembered positively.
Review Fix: What's next?
Parker: Working on ideas at present….queries to publishers in the next few weeks.
Review Fix: Anything else you'd like to add?
Parker: A friend of Ian Anderson and Jethro Tull once said the following: "For my money, Jethro Tull have never been given enough credit for what they were or are. Ian Anderson may have to die before it's recognized what's a great English, Scottish, British talent he is." It's true: Ian Anderson *was* something. Jethro Tull *were* something.