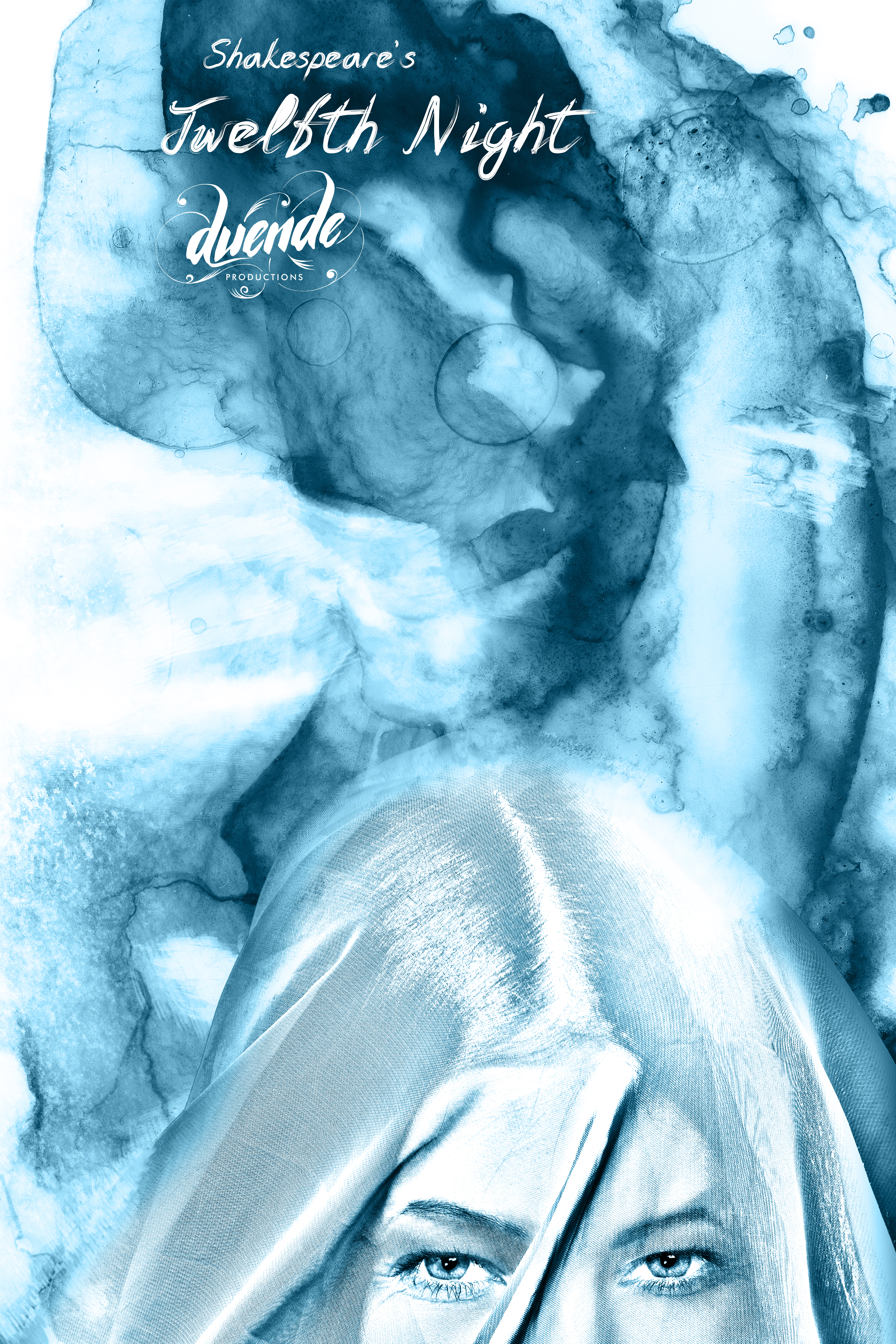 Review Fix chats with Twelfth Night director Amy Hayes, who discusses her production company's unique take on the Shakespearian classic. Running at Alchemical Studios April 4-21, the show uses a minimal set and only 8 actors to draw focus to the words and storytelling. 
About Amy Hayes:
Amy Hayes (director) received her B.A. in Theatre and English from Vanderbilt University, and her MFA in Acting from the University of Nebraska. She continues to study at Shakespeare & Company in Lenox, MA. Specializing in classic texts, her directing credits include Checklist/Feeding the Kitty (Network Theatre Company NYC); Comedy of Errors (Shakespeare and Company Fall Festival); Jason and (Medea) and Impressionism (Wisdom Tooth Theatre Project); Arcadia (DePauw University); Romeo and Juliet (Y2K and ACO Players); A Midsummer Night's Dream (Putnam County Playhouse); Romulus Linney's Sand Mountain (Wagon Train Productions); Twelfth Night (IndyShakes at Indyfringe); and Art (Indyfringe Festival). She has acted all over the country in such roles as Lady Macbeth, Hermione in The Winter's Tale, Gertrude in Hamlet, Mistress Ford in The Merry Wives of Windsor, Mrs. Erelynne in Lady Windemere's Fan, Toinette in Moliere's Imaginary Invalid, Lucia in A Shayna Maidel, Maria and Olivia in Twelfth Night, Gypsy Rose Lee in Gypsy, Maria in The Sound of Music, and Guildenstern in Rosencrantz and Guildenstern Are Dead. She taught acting and theatre courses at DePauw University in Greencastle, Indiana and was the founding director of The Fall Festival of Shakespeare at DePauw, a program which brings Shakespeare alive to Putnam County teenagers through their performance of his plays. Her book A Collection of Wednesdays was published in 2010 by Zondervan Press (Harper Collins). She served as the Founding Artistic Director for IndyShakes from 2012-2016, as Artistic Director for Wisdom Tooth Theatre Project from 2014-2016 and is the Founding Artistic Director of Duende Productions in NYC.
Review Fix: What inspired this production?
Amy Hayes: I had seen Trevor Nunn's 1970's production of Macbeth on video years ago, and loved the idea of all the actors being present for the entirety of the play, both as spectators and as players. I loved the story-telling feel of the actors being witness to each others' experience on stage. Years later I watched the Actors from the London Stage do this play and several other Shakespeare plays with only 5 actors, no set, and only the props that would fit in a small suitcase. It was absolute enchantment, with every concession paid to the elegance and simplicity of theatre magic. Shakespeare's language feeds this so intuitively; there was no set on his stage, either, nor any lighting, so he made a forest appear or made it become night by having a character having a character say, "Here we are in the forest" or "And now it's night." What else do you need? He also loved to dance around the fine line of Is this the character, or the actor playing the character? Realism and the Fourth Wall were not things when he was writing. Boys played women. Costumes were minimal or suggestive of a character at best. There was so set to speak of. I wanted the audience to see the actors create a world out of nothing with just their bodies and voices, a good story and good writing. I wanted to the actors to be in on both the world of the characters and the world of the audience.

Review Fix: Why does this production matter?
Hayes: Anything that gets to the truth of what it means to be human in this world matters. Shakespeare's genius was recognizing a good story and then retelling it in language that illuminates the human experience. We need to laugh. We need to be moved. We need to be reminded of what it means to be human. That's why these plays still speak. And these particular actors are so deft and delightful to watch. It would be a shame to miss them.

Review Fix: How is it different from the original production?
Hayes: Well, I can't be entirely sure, because I wasn't there. ☺ But I think the general spirit and aesthetic are not too far off from original practices. They probably didn't have a director, and we do. They probably had more actors in the play, although doubling was common. The other women in the play and I wouldn't have a job here, of course; boys would have played our roles. But we honor that tradition with some gender-blind casting. The first production of Twelfth Night was performed in a room or hall at Middle Temple, a law school in London—not a theatre, so our choice of venue (Alchemical Studios) feels much more like an intimate room than a theatre.

Review Fix: What does this production mean to you?
Hayes: I've directed this play three times now, and played all three women's roles in it. I know it so well, and yet I can't seem to be done with it. I keep learning from it. It keeps resurfacing for me. This is my first time producing in NYC, so it's special that this is my coming out play.

Review Fix: Who will enjoy this production the most?
Hayes: I think anyone from children up will enjoy it. Shakespeare is very accessible when it's played for its humanity and clarity.
Review Fix: Bottom line, how do you want it to be remembered?
Hayes: I want people to have a magical experience. I want them to be fascinated with their own imaginations. And I want them to be moved.

Review Fix: What's next?
Hayes: I've got a short list, but the next thing may very well be either a new play called Jason & (Medea) by Jessica Shoemaker, or a Romulus Linney play called Sand Mountain. We are a classic based and inspired company, and this is an Appalachian play based on Bible stories, but in the mountain story telling tradition. I'd like to bring up some of my bluegrass musician friends from Nashville to create the music. I love using live music in the theatre.

Review Fix: Anything else you'd like to add?
Hayes: Duende Productions seeks to make profound, illuminating, and elegant works for the theatre that are classics-based or inspired, language driven and actor focused. It is the depth and width of the human experience in the magical container of art.
Our videos can be found on our YouTube channel, and we can be found on Instagram, Facebook, and Twitter.